How do you know if your call center is a toxic workplace?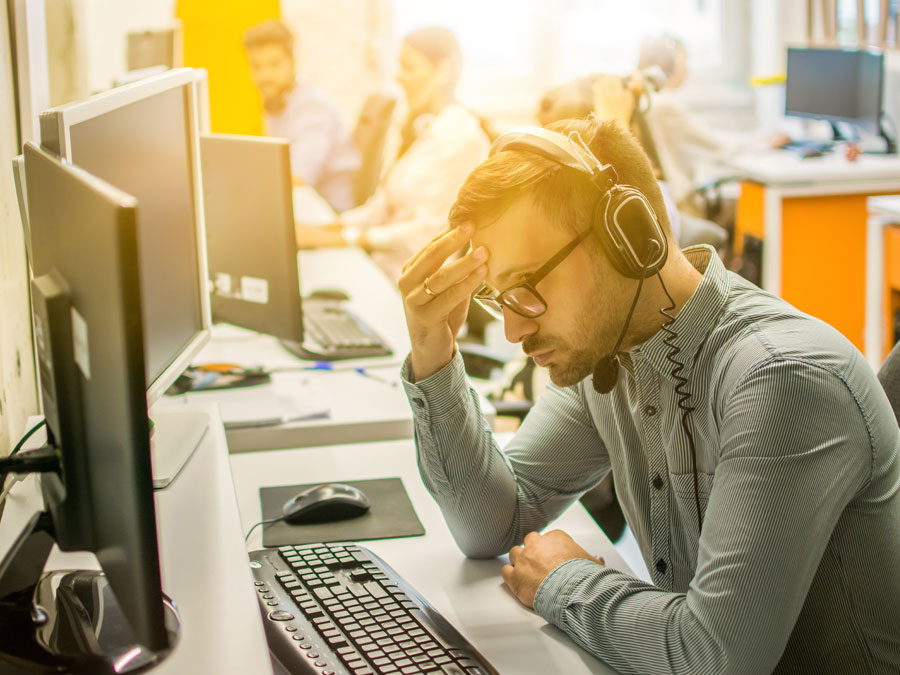 There are many factors that can cause employee turnovers in the contact center. Sometimes it's because the employees feel that there's a lack of career advancement, or they think that the job's monotonous. Maybe they've become incredibly stressed from the intense pressure of the work environment. Sometimes, they even feel that the pay you give isn't enough for them to stay.
Working in a call center is already a stressful endeavor for employees, but maybe your workplace environment itself is what's turning off your agents.
From the word itself, a toxic workplace can be described as a negative and low-key chaotic environment. It's filled with office drama and other personal conflicts that can damage an employee's productivity or morale. Demanding or toxic jobs, such as in the contact centers, triple the risk of depression in employees. Then there's also the increased chance of burnout and anxiety. Put two and two together and you got yourselves a nightmare of a workplace.
Of course, you shouldn't label a call center a toxic workplace immediately. Some people just plainly hate their jobs, are unsatisfied, and feel pressured to work there just to support themselves. There's a nuance on whether it may or may not contribute to a workplace's toxicity. But being able to identify the telltale signs of a negative environment can help you improve your workforce management and employee engagement.
A toxic workplace can cause undue harm to every employee in your call center. This negative culture should always be avoided in order to maintain a good quality of life in the workplace. Employees can be engaged and driven to work in a positive environment that allows them to thrive. That's what you should strive for.
It's crucial for companies to establish strong workplace diversity practices to nip toxicity in the bud. Employees and clients alike benefit from a healthy and diverse company culture. Therefore, partnering with an equitable call center like Open Access BPO ensures consistent values and culture from agent to consumer to brand. Get in touch with us to learn more about our services and how we maintain work-life integration.