"You should have people skills." This is a tip that is commonly given to those eyeing an agent position in a customer service outsourcing firm. While this would definitely grant you an edge over other applicants and help recruiters notice you, the term "people skills" is still somewhat too vague to point out the specific traits you should possess.
To give call center hopefuls a clearer idea about what characteristics they should hone, below is a list of personal traits that are proven useful in handling customers of any kind over the phone.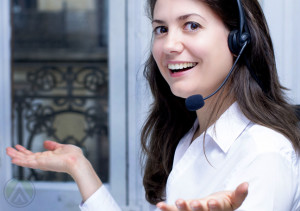 •  Patience
Obviously, you need to be patient in dealing with irate customers and those that need repetition and careful explanation to be appeased. There may be instances when customers become confused and even frustrated over their concerns, and it's part of your duty to listen to their concerns and figure out what they truly need. Remember that more than speed, customers want competent service that isn't rushed.
•  Attentiveness
To really understand customers and their issues, customer service representatives must listen to them attentively. Paying attention to every important detail of the problem will help you come up with effective ways to solve it. In addition, it could help you lower instances of follow-up calls and attain first call resolution among other KPIs.
•  Positive language
Exuding positivity through your words could go a long way. It has a large impact on the course of the conversation, on the mood of the caller, and even on the customers' perception of the brand you represent.
Negative tone and words (can't, never, unavailable, etc.) can convey abrupt and impersonal service, so instead of saying "I can't process your request," reword it into something with promise and positivity. Try saying "I will process your order once I'm sure that it is available tomorrow," and you'll likely get a positive response from the customer as well.
•  Calming presence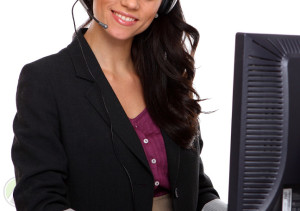 You can simply put this as "keeping cool under pressure." The ability to stay calm can influence others to mellow down as well. Don't let a conversation with an irate customer affect you; instead, ensure that you are on top of the situation all the time.
•  Persuasion
Persuasion is not only useful for outbound sales accounts but for customer service outsourcing posts as well. From cross-selling, upselling, and even to guaranteeing customers that the solutions and answers are effective, persuasion is definitely a valuable trait that customer service representatives should possess.
As one of the fastest growing call centers in the Philippines, Open Access BPO lives up to its reputation by only hiring competent individuals and training them according to industry benchmarks. Visit our website or join us on Google+ to partner with us.