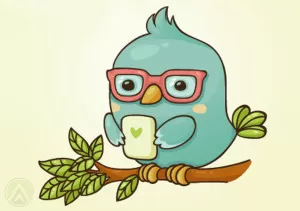 Twitter emerges as the top social media networking site favored by American teenagers for online shopping, Mashable reports this week.
Among the respondents surveyed by US investment bank Piper Jaffray, 26% said that Twitter is the most important social website when it comes to influencing their purchase decisions, followed by Facebook and Instagram at 23% each.
This data shows a waning interest in Facebook among this particular demographic. According to Piper Jaffray's April 2013 survey, Facebook's popularity was at 33% earlier this year. Twitter's popularity was at a lower value of 30%, but unlike Facebook s, this rate is taking an upward course.
Instagram, meanwhile, is a different case. Although it has failed to nab the top spot, its current popularity among teenagers is higher than its previous score of 16%.
This raises speculation that Instagram might be able to surpass the other two social media networking sites, Twitter and Facebook, as long as it keeps gaining momentum in the same rate.
The report also showed that less than 10% of the respondents chose Tumblr, Google+, and Pinterest. Meanwhile, other social media platforms such as Vine and Snapchat are gaining traction at a 17% popularity share.
Twitter as a shopping destination
This new Piper Jaffray study affirms a previously commissioned survey on Twitter's influence in commerce, where a high number of respondents said that the microblogging website affects what people buy, which stores to visit, and how they share their purchase decisions during holiday shopping.
Overall, this is good news for Twitter, especially since it plans to venture into e-commerce. It has already appointed its first head of commerce and is working to research on how to successfully integrate shopping with its service.
Bring in more sales profits by outsourcing your social media marketing to Open Access BPO. We have a team of social media experts who can help you engage with online customers and increase your conversion rates.