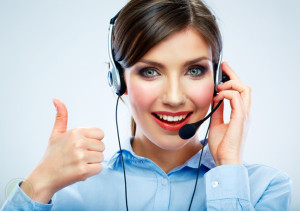 Customer support is an integral service provided by companies and manufacturers to assist their consumers. In this age, it's common for these businesses to opt for outsourced customer support solutions from offshore service providers.
When done correctly, outsourcing is one smart and cost-effective business option that can greatly benefit companies. On the other hand, it may also pose some drawbacks that some businesses would not be able to readily handle.
Here are some of the advantages and the disadvantages that companies should know about before they decide on outsourcing their customer service needs.
Advantages
Companies that want to maximize their profits often turn to outsource their customer care functions to low-cost countries such as the Philippines. This is done not only by small companies, but multinational corporations as well. For instance, JPMorgan Chase, a large financial bank, is outsourcing its support operations in Manila precisely for cost reasons.
This approach also enhances the quality of customer support. Companies can have access to a team of skilled specialists and certified professionals at their disposal. They can also take advantage of the offshore providers' state-of-the-art facilities to speed up response time particularly for common customer queries.
Availing of outsourced customer support services also enables companies to focus on their core competencies and gain more innovative opportunities by utilizing the extensive resources of the outsourcing firm.
Disadvantages
Businesses may encounter various problems with outsourcing. This depends on the offshore service provider and how the client manages the outsourcing partnership. Unmonitored campaigns, for instance, may suffer from substandard response times and low issue resolution rates.
There may also be issues related to accent and language proficiency, particularly if the representatives lack sufficient communication skills. These can affect customer satisfaction, which can be costly for the company.
Moreover, there may be security risks especially since companies are giving the outsourcing firm access to confidential information.
Before outsourcing customer support, companies need to be fully knowledgeable about the rewards and risks of this practice. This allows them to maximize the benefits of outsourcing and prepare themselves in managing any unpleasant eventualities.
Outsource your customer support functions now to Open Access BPO. Our services range across all channels - phone, email, and live chat. Find out more about is on our website or Google+ page.