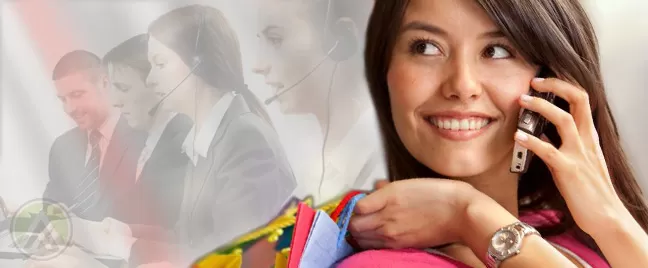 With a reputation for giving excellent customer service, businesses and consumers alike have high expectations for every Philippine call center. The moment they pick up their phone to either inquire about a service or relay a product issue, customers look forward to a seamless conversation with Filipino agents.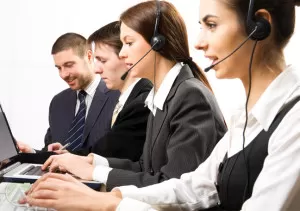 It can be tough to live up to the expectations that come with the name, but contact centers in the Philippines have ways to ensure that each call is unhampered by technical delays or human errors. They find out how callers define a pleasant call, and they employ technologies needed in order to conduct a call the way customers want it. But they don't entirely rely on technology to deliver efficient customer service; the quality of the call is still determined by how the agent handles it.
What are these expectations, and how can a Philippine call center meet these? Read on to find out.
Clarity

Of all things, customers want a clear conversation from a call center. They want to be sure that every piece of information they provide is transmitted correctly to the other end of the line so that their problem can be solved efficiently.
Contact centers use essential call equipment such as phone units and headsets to communicate with callers clearly. In addition to these, they usually have an internal team of IT experts who are devoted to keeping systems and hardware operational and updated, as well as prevent call center disasters such as poor network connections and power interruptions from breaking calls.

Attention

Next to clarity, callers want support representatives to be attentive during a customer service call. When they connect to a call center, it's usually because they have a product related-problem, so there's a high possibility of them being in a bad mood. And getting transferred to different representatives or having to repeat the same information again and again can make the situation worse for them.
This is why a customer relationship management (CRM) application is a must for every Philippine call center. Using this, agents can document issues and the steps taken to address them. A CRM software is especially helpful for follow-up calls, as it gives access to past interactions and lets the agents pick where they left off when a customer reaches out for help again.
Another thing that puts customers at a tipping point is if the agent tries to sell them something during a customer support call—before the issue has been solved.
Customer support representatives must remember these two things when they cross-sell or upsell: listen for cues and know the right timing. They must pay attention to be able to recommend additional products that are relevant to the customer s needs, complement the customer's current product, or come up with a solution to the problem. Moreover, the problem should be prioritized over selling because the customer won't be receptive until his issue has been settled. Without proper attention, the selling effort may come across as an attempt to get more money out of the caller and not as a pure intent to satisfy the customer.

Efficiency

After they dial a number, customers expect to wait no longer than a minute for someone to pick up. If their waiting time lasted longer than the actual conversation, they are bound to get frustrated or abandon the call, which can be bad for the reputation of both the call center and the brand they represent.
Being put on hold is considered by many as a sign of bad customer service, so to avoid getting associated with this tag, almost every Philippine call center uses automatic call distributors and dialers to manage incoming calls and send them to the most suitable agents.
Tech support representatives in team are commonly grouped into three tiers: Tier 1 agents handle minor problems that can be resolved in a snap, while deeper, more difficult issues are routed to other agents. This way, callers would not have to wait for a complex problem to be solved before they could get assistance.
To summarize, callers expect clarity, attention, and speed when they contact a call center for help. If these aren t present in the transaction, the brand's reputation could be put at stake.