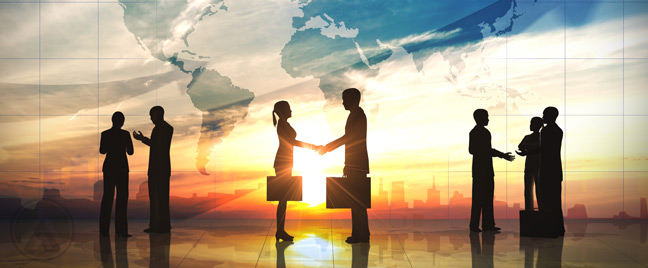 Outsourcing and offshoring are often interchanged because they are essentially the same: both activities entail the transfer of a company's business function to a remote operations site. Despite being largely similar, there are certain traits that make outsourcing and offshoring different but associated with each other. Then how do they differ? The following key areas will help you tell them apart:
• Approach
When you offshore business processes, you take the tasks to an overseas location, but the people who will handle those duties don't necessarily have to be from a third party company. Regardless of where the labor and resources come from—either from a contractor or from your own company—if the remote site is located abroad, then you are offshoring.
Outsourcing, on the other hand, is traditionally done by sending processes to a business process outsourcing (BPO) service provider that operates overseas. However, recent outsourcing trends allow this activity to be done within the same country or continent where both you and the outsourcing firm are located. With nearshoring and onshoring, outsourced projects don't have to be executed offshore.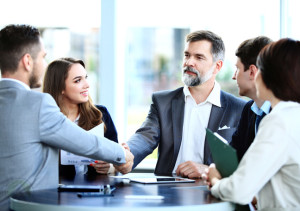 • Benefits
Both outsourcing and offshoring boast cost reduction as their main advantage, but outsourcing offers more than just savings. For one, it allows you to focus on your core competencies while a service provider takes care of your minor tasks.
This venture also lets you gain expertise on business areas that are outside your field of specialization. Call center services outsourcing, for instance, gives you insight about what your market truly needs and demands—something that you may not be able to get on your own if you lack resources and business knowledge about data gathering and customer service.
• Risks
Outsourcing and offshoring could also expose you to the same types of disadvantages, particularly with regards to communication. Since offshoring means that part of your operations will be handled by a foreign unit, you may encounter lingual, cultural, and time zone differences. These problems may also occur in an outsourcing deal, but they can easily be prevented if your outsourcing partner's strategies are aligned with your company's goals.
Offshore outsourcing
Although they have different concepts, outsourcing and offshoring can work together as one business strategy. Offshore outsourcing, as how the activity is properly called, happens when you contract a firm to carry out tasks for you and execute those overseas. This is perhaps the most common form of outsourcing relationship that transpires between a client company and a provider. When you decide to venture into this, you harness both the benefits of offshoring and outsourcing. Do you have an existing offshoring or outsourcing contract? Which setup works best for you and your company? Share your experiences by commenting below to enlighten us and fellow businesses about the most ideal outsourcing move.