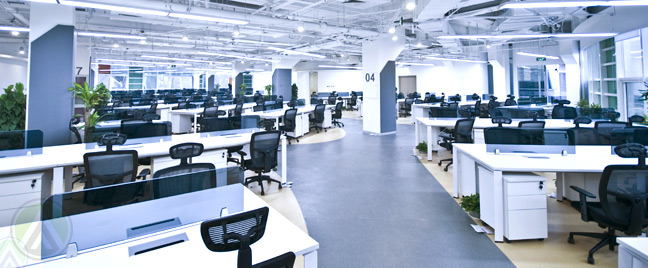 Determining the geographic location of your business is usually the first step in putting up your company, and what comes after is the process of putting together the right facilities for your operations. If you're outsourcing to a Philippine call center, this step may not be as costly and complicated as it would when you're building an office from scratch.

When you outsource, all the necessary call center facilities and equipment are often made readily available by the firm you're partnering with. However, they may not be conducive to the type of operation you will be carrying out despite their well-maintained condition. Then what should you consider or look for in an office for it to be deemed fit for call center operations?
Right building type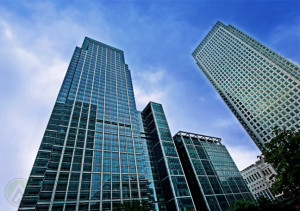 You can choose to renovate a multi-story building or occupy a vacated contact center, but between the two, the vacated contact center is more practical because you can move there in a shorter span of time and have fewer changes done.
Renovating a conventional multi-story building may mean overhauling the electrical and mechanical systems to make them compatible with your type of work, and you know that this requires expenses and time. But before you occupy the previously operating call center, you should also consider the reason why the place has been abandoned, as it may cause future problems as well.
It could also be wise to occupy an office with integrated access floors where air and modular cabling can run underneath the flooring. With this, your company can save ductwork costs and have better ventilation.
Proper lighting
It would be ideal for your operation floor to have indirect lighting, which glows to the ceiling and bounces down to the workspace. Not only would this reduce eyestrain by improving the lighting consistency, but it could lower your costs as well because indirect lighting is more affordable to install compared with traditional ceiling-mounted fixtures.
Natural light is of course environment-friendly, cheaper, and more beneficial to your workers' health and performance, but this is something that many contact centers lack. Studies show that people working in windowless places have less sleep, vitality, and problem-solving skills than those who are constantly exposed to daylight. So if you find an office with windows large enough to illuminate the whole room, then go ahead and operate there.
Sound masking system
A sound masking system will help your agents concentrate by emitting a sound that masks distracting noises coming from other people and machines. Philippine call centers that invested in this system reported to have made an average of 20% sales increase, not to mention improved speech intelligibility and word recall in phone conversations. Sound masking typically costs less than $2.00 per square foot, but its return on investment is 4,000 to 9,000% higher than the expenses.
Ergonomic furniture
Working with ergonomic furniture around could boost the productivity of your staff, so check if your potential call center office provides comfortable seating and adjustable equipment. Your team would spend most of their shift in the workstations doing repetitive movements such as typing and screen navigation, so chairs, keyboards, mouse, and the complete desk area should be high-quality and modifiable to each individual's needs. Otherwise, the discomfort brought by faulty office equipment would distract your employees from work.
Modern electronic equipment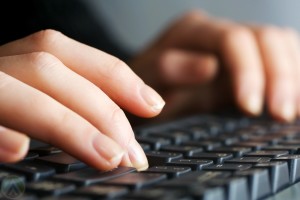 Technology is a key operation component in every Philippine call center, so the basic call handling and management tools should be available in the firm you're outsourcing to.
Consider investing in split PCs with flat panel monitors because they are cheaper and space-saving than CRT desktops. You should also choose noise-cancelling headset over other types because this enables your agents to concentrate on the call and hear customers better.
Aside from essential call center tools, your office should have a reliable maintenance system and disaster recovery plans for both your tangible and intangible assets (database, software, backup).
Summary
In choosing a place for your call center operations, you should consider not just the physical attributes of the office but also their benefit on your budget and the performance of your staff.
Open Access BPO grew from a telemarketing startup to an all-around outsourcing firm that provides its clients voice and non-voice solutions including web development and rich media development.