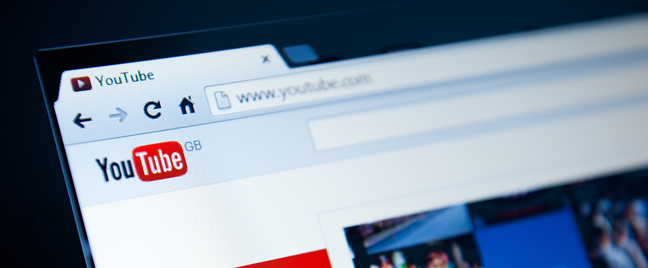 If you want to increase brand awareness at a global scale, advertising on YouTube is a good strategy. Every month, YouTube hosts more than a billion active users. It even expands as you re reading this, with 300 hours worth of videos being uploaded each minute. There s just no telling how huge YouTube can be in a year s time.
This highly popular video streaming website is among the favorite ad platforms of digital marketers precisely because it allows them to reach a large audience. Businesses who turn to YouTube advertising find a 20% increase in web traffic and a 43% conversion rate among new customers.
But how can you make your video advertising gig work on YouTube? Well, the video giant released a list of the 10 most viewed ads on their website this 2015. We learned several online marketing lessons from watching these ads, which you can apply in your promotional videos. Here they are.
1. Captivate viewers with an engaging story.
It s safe to say that the days of product-focused advertising are gone. Nowadays, the video ads that work are those that tell a story. Instead of highlighting a product, a service, or the brand itself, the most effective ads use stories to engage viewers. As proven by the most viewed YouTube ads, brands don t need to promote their products as the best ones out there. If you ve successfully broken through the incessant web banter, you re halfway there already.
2. Tap into viewers emotions.
One of the biggest struggles of startup brands is memorability. So, their automatic response is to do something unique—create a unique ad or offer something no one else has. Yes, it s a smart strategy, but there s something else that can make you more memorable: your ability to stir people s emotions.
Take for example the Super Bowl commercials we ve seen over the years. Not only have they shown great mastery of storytelling as a marketing tool, they also focus on creating a lasting impact on viewers by tapping into their emotions. Both humorous and heartwarming stories, which we ve seen among the list of YouTube s most viewed ads, have a role to play in making people remember brands.
3. Don t be afraid to tackle social issues.
If you re new to the business sphere and the online marketing field, you may be hesitant to take a stand on social issues. Yes, it can be risky, but if carefully thought out, it can be extremely beneficial for your brand.
Video advertising gives brands the opportunity to inspire their target audience, empower them, and give them a voice. Tackling social issues is a way to show corporate responsibility and highlight your brand s relevance in a highly competitive industry.
4. Make viewers want to share your ad.
Another reason why YouTube advertising is so popular among marketers is because it s friendly to shareable and viral content. If you take a look at the most viewed video ads, all of them are worthy of being shared across social media, primarily because they deliver a meaningful message. They re highly entertaining and relevant; plus, they don t make the mistake of highlighting their brand so much that there s no room for creating additional value.