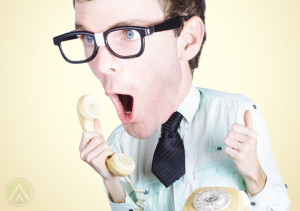 As technology marches on, it's vital for 24/7 call center companies to keep updated with the latest practices and solutions in the outsourcing industry. Implementing new and upcoming technology solutions can prove to be highly beneficial in smoothing any existing kinks and improving processes.

Benefits of new tech in the 24/7 call center setting
Whether it's a new call monitoring software or a new hardware component for the data center, companies must devise a proactive strategy when introducing new technologies to the work environment.
Sure, business process processing (BPO) companies commonly furnish their facilities with the most up-to-date equipment—from the data center to the production floor. But as time passes, hardware components age and get damaged, software can be rendered obsolete by newer applications.
Aside from depreciation, there are many other reasons why companies should invest in new tech solutions. It also offers these companies many benefits and opportunities for growth.
BPO companies are commonly flexible, listening to their clients' needs and seeing to it that they are satisfied with the services they offer. Part of this is their openness to embrace new technologies based on client needs. In cases like these, they may roll-out modified variants of specific applications or integrate new hardware into their daily processes.
Implement new technologies can help reduce costs. Existing solutions may prove to be a bit expensive in the long run, so it's common for businesses to look for more cost-effective alternatives. For instance, instead of spending on expensive software licenses, the IT department may decide to use cheaper Web-based office productivity solutions such as Google Docs or Zoho, or maybe go with free open source applications like OpenOffice or NeoOffice.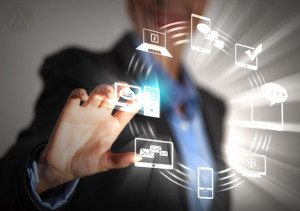 Naturally, with all these benefits, new technologies can help strengthen their operations and raise the quality of service they can offer to their existing clients, resulting in providing excellent customer experience. This makes the call center more attractive for foreign companies looking for BPO firms to partner with, helping increase their customer base. Aside from these, companies running 24/7 call center operations can improve internal processes by finding new, relevant technologies. Today's software (including web and mobile apps) are aimed to simplify and even automate business procedures. These enable workers to stay connected with updates, and even raise their productivity even when away from the office.
Many companies are taking a proactive stance in today's challenging business landscape, and technology has been truly instrumental in helping them survive. By keeping a finger on the outsourcing pulse, companies are able to find innovating technologies and integrate them into their operations. This is a crucial aspect of the BPO industry that enables companies to attain and keep ahead of the competition.