If you think it has become harder to make your customers happy these past couple of decades, you're right.
The rise of the modern consumer necessitates a greater effort from brands so they can keep meeting people's changing demands.
"Customer satisfaction is now at its lowest level in 17 years, sliding 0.1% to a score of 73.2 (out of 100) in the first quarter of 2022," according to the American Customer Satisfaction Index (ACSI)
It's evident that it has become more difficult for US retailers to satisfy their customers. And after two years of living through a global pandemic, consumer behavior has evolved. Ecommerce has seen a great rise in its interaction with customers, and the pandemic has given shape to new consumer trends.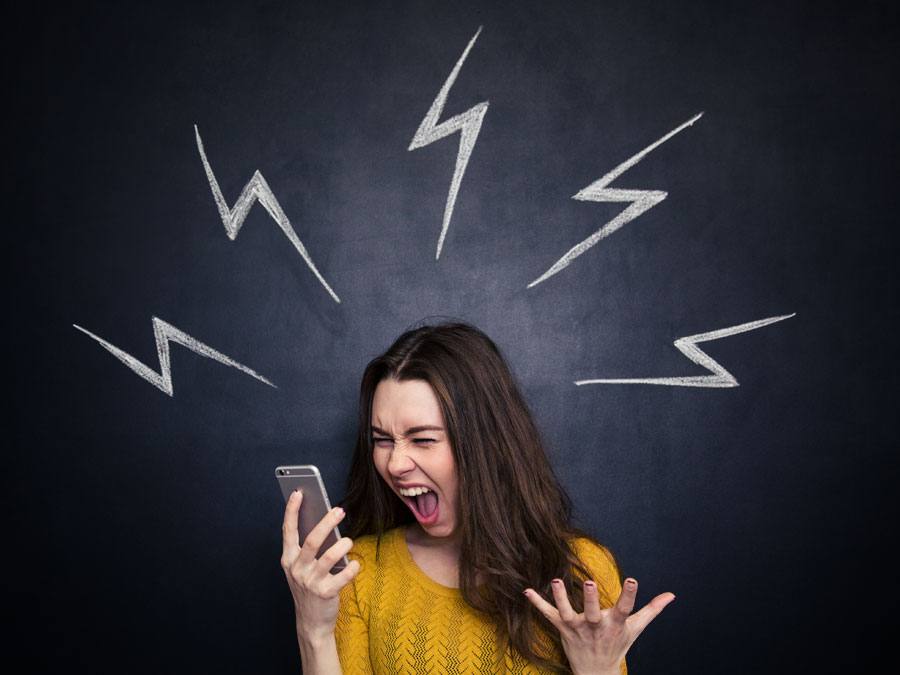 But retail stores aren't the only ones suffering from the decline. Even ecommerce brands also saw a 4% reduction in customer happiness from 2018. It seems, therefore, that instant gratification and shopping convenience aren't doing much to keep a consumer satisfied.
Customer interactions can have a decisive impact on customer loyalty and trust. They re-evaluate their social network, source of income, and purchasing decisions. In 2021, a Mastercard survey revealed that, "74% of consumers are more likely to buy from brands that demonstrate concern and provide excellent care to customers during the pandemic."
Here are the five main reasons why making customers happy—and keeping them that way—has become an even more demanding task.
Varying Preferences Across Generations


Generational researchers have just outlined the five generations making up the marketplace:

Traditionalists (born 1945 and before)
Baby Boomers (born 1946 to 1964)
Generation X (born 1965 to 1980)
Millennials (born 1981 to 1996)
Gen Z (born 1996 and later)

Most retail brands are generally focusing on the Millennials, the Generation X, and the Baby Boomers.

These generations have largely different wants and needs. Millennials are known for their faultless command of tech devices, short attention span, intolerance for unethical business practices, and a dire need for fast services.

Gen X, on the other hand, values efficiency more than anything else, preferring to research about products before buying them. Lastly, Baby Boomers are likely to have the largest purchasing power, but they have very definite tastes. They know their priorities and their exact wants and needs, which makes marketing a new product to them difficult.

Gen Z is build up their purchasing power and is currently are the "youngest generation of consumers and are the most likely to make purchasing decisions based on values and COVID safety measures," according to experience management software company, Qualtrics.

Brands catering to these generations will find themselves facing a challenge. How do they keep all of them equally happy? Should separate customer journeys be designed for each demographic? And how can they tailor-fit their customer service to account for consumers' varying characteristics?

Explosive Growth of Mobile

Just recently, web analytics company StatCounter surprised everyone when it reported that Android surpassed Windows as the number one platform for going online. Clearly, people are so glued to their smartphones and tablets, and these devices are, in part, replacing desktop computers.

What's problematic about this (although brands can also think of it as an opportunity) is that there are plenty of platforms that come with mobile devices. They bind together social media, email, messaging apps, the phone, and SMS into a single device. That's a big convenience for customers, but not so for call centers and businesses.

If brands are to follow their customers on the communication platforms they frequent, and they should, they need to adopt and deploy an omnichannel strategy. This is far from being a simple feat. Doing this successfully would require various forms of expertise (e.g., data analytics, IT, customer experience management and design, etc.), several tech resources (e.g., customer relationship management tools, knowledge systems, different types of contact center software, etc.), and a highly competent workforce.

Social Media and Online Reviews

Customers now research products or a company online, and whenever reviews are available they will look. According to a recent study by Rocket Digital, 79% of consumers say that they trust online reviews as much as personal reviews.

This means that your online reputation could be directly affecting your sales and image. Furthermore, 90% of shoppers read at least one online review before deciding to make their purchases.

More importantly, 72% of shoppers view a company as more credible if they have positive online reviews, and 94% of online shoppers reported that a negative online review has convinced them to avoid purchasing or visiting a business.

These numbers point to one fact: your brand's reputation really does matter. The problem is, it has become harder to manage one's reputation and keep one's image spotless with every single customer pitching in reviews and spreading them through social media. A single client with a negative experience of your brand or product could rant on and on online, and they could drive prospective buyers away.

This is why many companies now employ a team of online customer service agents, content moderators, and online reputation management experts. With people who monitor online conversations about your brand, you'll know what others are saying about you, enabling you to handle the issues before they get out of control.

Fiercer Business Competition

As though the struggles mentioned so far aren't enough, brands should also watch out for their competitors. They can't slack off, they can't stop innovating, and they can't ever be complacent about their performance even if they are indeed doing a laudable job. Customers can swiftly switch brands if they find a company that offers something more valuable or unique.

In fact, there's surely more competition nowadays, during the ordeal of COVID, many employees lost or quit their jobs and started their own businesses increasing the number of competitors that you face, and aspiring entrepreneurs to put up their own virtual businesses instantly. Building a physical store is no longer the only way to launch products and make money. Many of these innovators have been producing their products in the comfort of their own homes and shipping them out to their customers' homes, delivering their products or services with personal touches. This also means customers have countless choices regarding which brands to follow and which products to buy.

Customer Experience as a Brand Differentiator


Speaking of business competition, here's another challenge for every brand: How can you create a consumer experience that's unique and completely your own?

Business consultancy firm Walker predicts that customer experience will overtake products and prices as the most critical brand differentiator by 2020. That's just three years from now, and in fact, we're already seeing this happening before our eyes. If you look at the world's top brands—Amazon, Apple, and Starbucks, to name a few—you'll notice that their success is hugely a result of their ability to delight and surprise their customers.

While this doesn't mean that you can go without creating innovative products, it's clear that the trend nowadays is leaning more on hassle-free customer journeys, rather than flashy products. After all, in a competitive landscape, plenty of brands have almost the same capacity to come up with intelligent products. Not everyone, however, can back them up with a well-designed consumer experience.

Get in touch with Open Access BPO and start improving your customer retention and brand loyalty. Find the best business solutions in any of our international offices. Whether you re interested in starting your own customer support team or looking for a back-up center, we ve got your back.