The rapid spread of mobile technology and Internet accessibility drives consumers to crave instant gratification. But what if your call center can't meet this expectation?
Consumers want everything to be given to them at the speed of now. This is the exact reason behind the success of ecommerce firms like Amazon, which revolutionized the way we shop.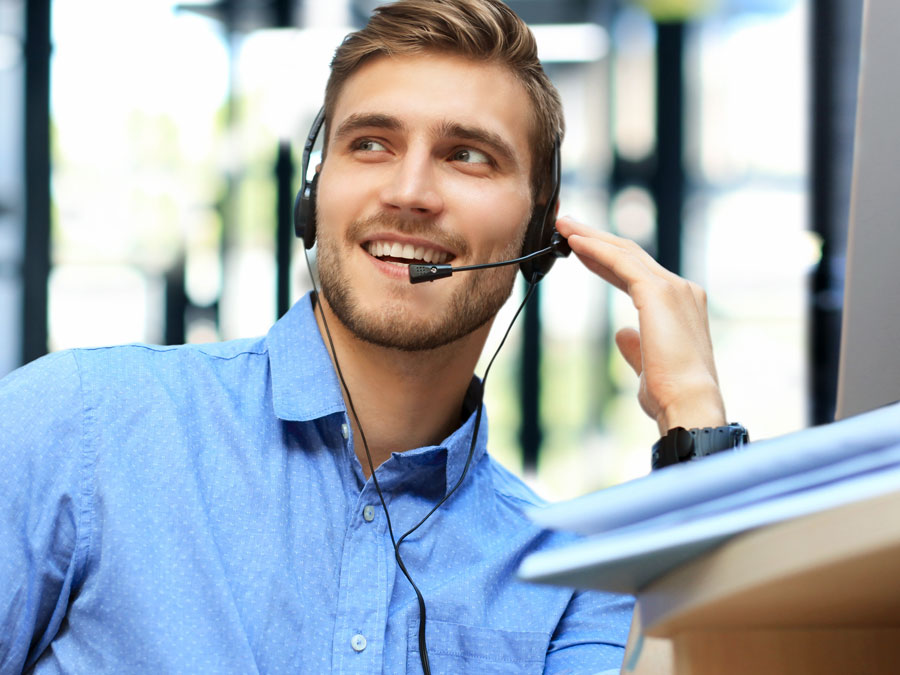 Amazon's inventive shopping experience—which integrates personalized item recommendations, an exhaustive inventory, and excellent customer support—feeds people's need for fast and convenient purchase methods.
One way by which customers evaluate this capability is through the quality of a company's customer service. Because your frontline agents represent your brand, they must be able to solve issues quickly and fully, ensuring that customers are receiving the highest possible standard of care.
Although it may seem like an impossible goal, this is the kind of brand you must aim to become: one that provides customers everything they need in the swiftest and easiest possible means.
One sign that you're falling short of this goal is that you're getting too many repeat complaints from the same customers. And unfortunately, this kind of inefficiency can drive buyers away from a brand. In fact, a Microsoft 2015 study showed that this is one of the major causes of frustration for many callers. As many as 21% of consumers hate having to contact brands over and over regarding the same concern.
To reduce repeat complaints in your contact center, here are eight strategies you need to follow.
Identify customers' most common reasons for calling you


It's worth examining the top reasons that drive customers to reach out to your agents. With the aid of your customer relationship management (CRM) system, you can review the previous transactions handled by your call center. From there, you can identify the most common issues your client encounter.

There are several ways you can tackle these issues:

Find a permanent solution by isolating the main causes of the issues (e.g., faulty manufacturing process, management problem, etc.)
train your agents on resolving these types of issues
create official customer service guidelines on how to deal with recurring complaints

Enhance Agents' Customer Service Skills


Possessing the right customer service skills is critical to enable your frontline workers to help customers. They would be able to actively listen, deciphering information and exercising their critical thinking to come up with solutions. Creativity and resourcefulness also play a part in problem resolution.

Your recruitment and training departments must collaborate to pinpoint skilled applicants for your teams. Team Leaders and the quality assurance team must also join in to provide employee development coaching to refine agent skills and correct mistakes.
Build a Customer Service Knowledge Base

It would be a big help for your agents if you can build a knowledge base that contains all the information they could possibly need, be it about your products, services, or processes. This database must be accessible by all frontline call center reps, so they can easily provide the answers a customer is looking for.
Ease Up on Monitoring AHT


If your goal is to provide a stellar customer experience, you may want to stop focusing too much on reducing your average handle time (AHT). If agents are rushing through each call just to achieve lower AHTs, then they may end up sacrificing the quality of your customer service.
Prioritize FCR


Instead of aiming to lower your contact center's AHT, place a heavier emphasis on first contact resolution (FCR). This metric, one of the many in a call center company, refers to the percentage of issues that agents successfully solved during customers' first transaction with a brand. At the end of each transaction, therefore, customers leave happy and satisfied with the services they received.
Anticipate Customers' Issues Using Your CRM Tool


By analyzing the previous transactions that your contact center has handled, you can spot recurring patterns or trends among customer complaints. This will let you predict the problems that may emerge, letting you strategize beforehand on how to tackle them. For this, you need to use your CRM system. You may also listen to recorded calls or solicit feedback from your frontline employees.
Provide Multichannel Support


By deploying an multichannelcustomer support strategy, you get to catch more requests or queries. However, if the initial channel used by a customer to raise their complaints won't allow for successful problem resolution, you must be able to redirect these conversations to an appropriate platform.

A customer may, for instance, contact you via Facebook Messenger regarding a highly technical issue. However, the limited features of the live chat app may impede issue resolution. These scenarios would compel you to move he conversation to a more suitable channel, such as the phone.
Promote Customer Self-Service


More and more consumers prefer to look for solutions to their issues on their own. Thus, it's crucial to provide them with an online portal for information resources such as FAQ pages, product manuals, and how-to videos. This way, you widen your customers' options for resolving the issues they encounter.
Avoid repeat complaints when you partner with the right industry expert. Open Access BPO provides customizable and scalable business solutions to improve your customer experience and satisfaction. We'll help your brand maximize the benefits of these 8 strategies through our multilingual customer support and back office solutions.