Call centers in the Philippines, particularly those in Ilocos and other provinces, promise to boost the employee count of the information technology and business process outsourcing sector (IT-BPO) sector of the country.
The Department of Labor and Employment (DOLE) assured this through Director Grace Ursua, reporting that big IT-BPO players and medium-sized firms alike are taking their recruitment to greater heights in hopes of topping this year's target of 1.4 million jobs and $16 billion revenues.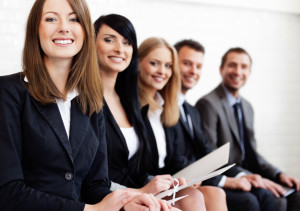 Seeing this, the IT and Business Process Association in the Philippines (IBPAP) is positive about a faster road towards their projected $25-billion revenue in 2016, especially after the IT-BPO industry experienced 19% average annual growth.
Attaining these numbers has been made even more possible when the Public Employment Service Offices (PESOs) showed support for the industry in the recent PESO Year-end Performance Assessment held in Ilocos Norte.
DOLE Secretary Rosalinda Baldoz echoed the support and confirmed that call centers in the Philippines do have massive vacancies they need to fill.
"Officials of the IBPAP sought out the DOLE s help on how to fill-up hard-to-fill jobs in the IT-BPO sector because apparently it is not attracting that many jobseekers," Baldoz said.
Responding to the need, IT-BPO companies partnered with education authorities to provide potential employees with the essential skills required to land a position in the Philippine outsourcing business.
The secretary further commended the DOLE Region 1 Office for inviting IT-BPO industry representatives in the assessment to promote the sector and educate the 70 PESO managers who attended.
Being one of the fastest growing call centers in the Philippines, Open Access BPO lives up to its reputation by only hiring competent individuals and training them according to industry benchmarks.