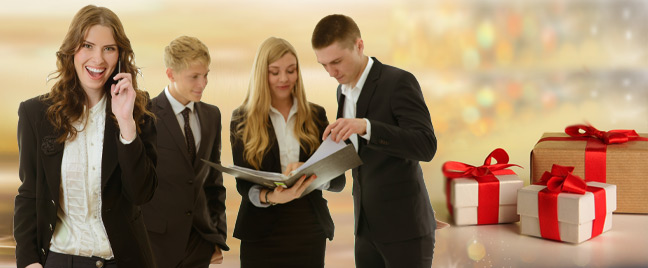 Boutique-style business process outsourcing (BPO) companies in the Philippines emerges as ideal outsourced solution providers for businesses that are looking for specialized services with more immediate results. As the holidays draw near, retailers seek help from these outsourcing providers for tasks that are specifically in demand during the season.
What sets boutique BPOs apart from large firms?
Unlike massive BPO firms that provide a complete suite of services, boutique-style companies offer solutions that are focused on specific needs of clients. In boutique BPOs, investors can be more assured that the services they outsource are managed closely and customizable according to their demands. They don t have to avail of a whole package and employ unnecessary roles; instead, they can decide which specific tasks to outsource and specify the right number of people.
During the holiday season, boutique firms can give businesses the service backup they need for the sudden influx of customers. Here are some of the solutions entrepreneurs can employ from a boutique firm:
• 24/7 call center services
Aside from accommodating customer concerns any time of the day; a call center that is available round-the-clock can also market your special holiday products to prospective customers. Weeks in advance, telemarketers can alert people about upcoming sales and special holiday promos.
• Web development
E-commerce websites can also prepare for sales events by making an order shipping calendar, posting a gift guide, building mobile app, and adding pages where marked down items, promos, and holiday-themed products for Black Friday, Christmas, yearend, and clearance sales.
You should also ensure that your website has plenty of bandwidth and use tools such as GTmetrix to prevent your online shop from slowing down due to the sudden increase in traffic.
• Content creation
The content you will use to optimize your website can be provided by boutique firms that offer blog management, search engine optimization (SEO), and rich media development services. The optimized content will lead to pages where holiday offers are posted. You can also employ services of boutique BPO in the Philippines to create and send email blasts with a holiday theme and key dates of important sales events, order deadlines, and shipping schedules.
• Social media marketing
Through social media promotions, you can create personal bond with your customers through conversations. During the holidays, you can strengthen that bond by holding contests or giving away prizes. This will inform consumers of your offerings and can help build brand loyalty among your demographic.
Open Access BPO is a boutique-style firm that offers call center and back office solutions for small and big businesses. Know more about us on Google+.