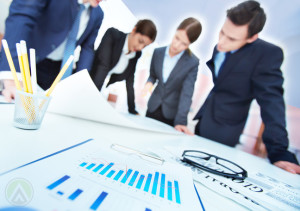 Outsourcing your company's processes can be beneficial in retaining your clients and growing your business. To properly outsource to call centers in the Philippines, see the steps you need to take below.
Make an initial assessment
Identify your main objective for outsourcing. There are many reasons why you might want to outsource, including reducing costs, improving focus on critical tasks, or gaining competitive advantages.
Next, study your company's internal processes and identify which functions outsourcing can definitely improve. Would you like to hand over all of your non-essential tasks or just a portion of them? Would you assign some of your core activities to the offshore provider?
Search for the right provider
Ask for recommendations from business contacts or research using online platforms for a list of potential offshore providers. Contact several providers and send them requests for information.
Examine which provider can fit your budget and service requirements. Also take into account several factors such as experience of the company in handling similar projects.
Draft a contract and give this to your legal counsel for review. Be clear on the details of the outsourced tasks to ensure proper communication between you and the offshore call center firm in the Philippines.
Take note that the provider may need some time before the project can be started so it can hire the right personnel. This is especially true for finding diligent and talented workers to fill highly specialized positions, or obtain necessary equipment to keep operations up and running.
All in all, it may take up to six months to complete the arrangements, from the selection of potential candidates for outsourcing to the signing of contract.
Maintain open communication
Communication is the key to be successful in the outsourcing industry. Keep sustained communication, particularly for customer care, to monitor the operations and learn about aspects that should be corrected or improved. You can determine this by reviewing the progress being made all throughout the project.
It may take months before you can start the outsourcing project. Careful planning must be done, starting from objectives to defining criteria for the right offshore provider. After deals are closed, the client still needs to regularly monitor the remote operations to ensure compliance and success.