Last year, the Asia Pacific economy experienced a slow arrival of foreign outsourcing contracts for the call center sector, even in the Philippines and fellow outsourcing capitals where a large portion of voice services are sent out. The slump, however, will no longer be felt in 2014, according to technology and marketing advisory firm Information Services Group (ISG).
"The year 2012 was the best ever for outsourcing in Asia Pacific, but it looks now to be an aberration, rather than the beginning of a new era," said ISG Asia Pacific President Sid Pai.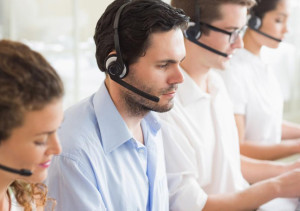 He added that even though 2013 pales in comparison to the year before it, Asian businesses felt the long-term outsourcing trend more last year.
"Indeed, the value of both mega deals and sub-$40-million contracts in 2013 were in line with their five-year averages," remarked Pai.
The ISG President also stated that the total outsourcing contracts that the region received in the last decade grew by 50%, while annual contract value (ACV) stayed notably consistent.
"Clearly, deal value is getting smaller, as clients take advantage of lower service costs and increased competition, while moving toward multi-sourcing environments. The work that was awarded to a single vendor in the past is now being split up among multiple service providers offering specialized capabilities," Pai pointed out.
Other industries similarly felt the investment tumble, particularly the media and telecommunications sector, which felt the crash the worst with about 80% of its ACV. Financial services and manufacturing suffered almost the same fate when these sectors lost a significant rate of their ACV although the loss is not as grave as their all-time low in 2008.
On a sub-region scale, India was the worst underperformer, as its ACV dropped to $400 million from $1.4 billion in 2012. The country also lost many of the business process outsourcing (BPO) deals it had the year before.
Despite the Asian BPO industry's plunge in 2013, ISG said that the continent's annualized outsourcing revenue from 2012-2014 contracts will continue rising, with a 4% compound annual growth rate (CAGR) for the next five years.
Countries with an abundance of professionals working in the sect of call center, particularly the Philippines, are seen to benefit the multi-environment and multi-location trend, as the Philippines' convenient geographic location makes it an ideal center for Asian outsourcing operations.
"This measure smoothes out the bumpiness of the annual business cycle and reveals the true, long-term growth potential of this region," Pai said.
Open Access BPO grew from a telemarketing startup to an all-around outsourcing firm that provides its clients voice and non-voice solutions including web development and rich media development.