Outsourcing call centers go to great lengths to ensure that they can deliver results to impress their clients. Oftentimes, this entails providing a positive workplace for their own workforce.
Just like any industry, work in business process outsourcing (BPO) can be stressful, so it is only right for companies in this industry to ensure their workers are taken care of.
The Value of Having a Positive Work Environment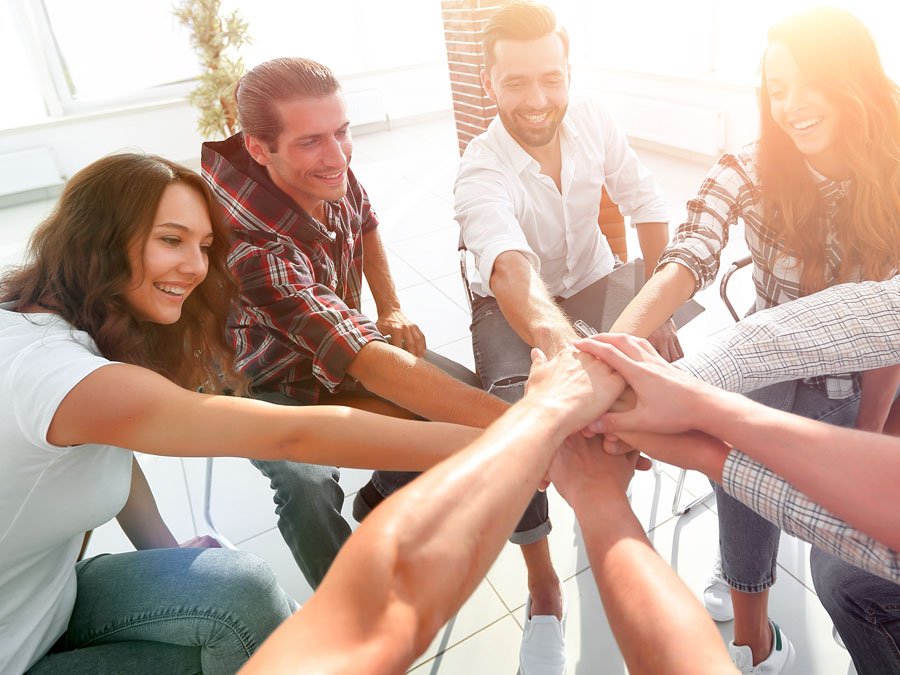 Keeping an open and stress-free work environment in your outsourcing call center includes the following benefits:
Low employee attrition
Boost in productivity
Higher output quality
Better morale
Improved stress management
Enhanced brand reputation
Better professional relationships
Salaries, bonuses, and other compensations are great incentives to continue working for you. Having a positive work environment, on the other hand, gives them a satisfying work life they can look forward to every day, one that can inspire loyalty and encourage them to perform their best work every shift.
Enhancing Your Work Environment
Outsourcing call center production floors should be fun, interactive, and conducive to productivity.
To achieve this, here are some of the things you should work on.
A Comfortable Workspace

It should be a place where agents feel welcome and can see themselves working comfortably and productively for hours every day, generally with:

an office layout meant to reduce noisy distractions
essential tech that lets them work with ease
ergonomic chairs and tables to make their stay comfortable
accessible amenities for their daily needs, such as dining areas, common spaces, rec rooms and sleeping quarters.

Fair Working Conditions


People-first outsourcing call centers like Open Access BPO make policies aimed to make their employee's lives better while under their employ. Among others, we have the following:

acknowledgement for a good job, fair chances to make up for subpar performance; and
opportunities to further their careers, including skills development training and mentorship

A Nurturing Work Culture


Having a nurturing corporate culture makes all the difference when creating a positive and healthy work environment that:

celebrates diversity and inclusion;
establishes fun employee engagement activities;
facilitates open and honest communication among coworkers; and
holds health initiatives that aim to ensure work-life integration and care for employees' physical and mental wellbeing.

Open Access BPO's people-centric corporate culture aims to empower our people and embrace their authentic selves. Contact us today to learn more about our outsourcing call center initiatives and the authentic customer experiences we hyper-customize that speak to you and your market's language.