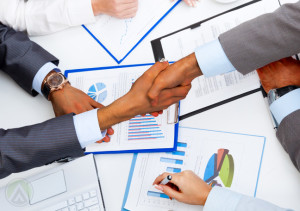 Excellent language skills are extremely important in providing Italian technical support and other call center services. Call center firms have better chances of forming partnerships with businesses catering to Italian-speaking customers once they have acquired sufficient talented personnel with the necessary language and cultural capabilities.
This language requirement, however, is exactly what hinders Italian businesses from outsourcing.
The Italian language around the world
Italian speakers are concentrated in Italy and various European countries such as France, Romania, Switzerland, and the Vatican. Aside from these, the language is not widely used in other locations, a reason that offshore outsourcing is not commonplace.
The United States is definitely an option as it has a history of welcoming millions of Italian natives during the late 1800s. However, recent statistics show that the number of those who speak the language at home is decreasing. Moreover, the costs of outsourcing Italian technical support to the US are not as efficient as those to other prime business process outsourcing (BPO) hubs in Asia.
These post a limitation on Italian companies, who rely mostly on nearshore destinations for their call center operations. Although outsourcing is a cost-effective strategy, this practice is difficult since there is inadequate number of native Italian speakers in offshore destinations.
Philippines for outsourcing Italian call center functions
The increasing multilingual call centers in the Philippines makes outsourcing for Italian business solutions feasible. It gives an option for Italian businesses to employ agents with excellent Italian-language skills, but with significant reduced costs. It especially benefits domestic Italian businesses who are feeling the squeeze of the on-going recession.
Currently, Philippine firms are putting efforts to strengthen the multilingual sector. Though there are no large Italian communities in the country, it is home to many Italian expatriates with native speaking capabilities, and Filipinos who have excellent English and Italian proficiency. Locals learned the Italian language and culture through university programs, training centers, and even skills-advancement programs by BPO companies.
The Philippines presents an answer for Italian businesses that are looking for low-cost labor markets with Italian-speaking call center agents for their Italian technical support services. The country enables them to outsource to an offshore locations, instead of the more common in-house practice or nearshore outsourcing, to reduce costs and increase their flexibility.