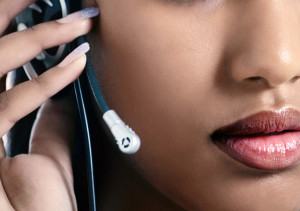 While it is common for companies to tap outsourcing in order to maximize their potential in the dynamic business scene, one visionary took the challenge further and tapped not foreigners nor onshore service providers. Instead, he turned to the Indians—native American Indians, that is.
Offering diversity-driven outsourcing solutions
Accenture Managing Director Randy Willis, a Native American, had been looking for an outsourcing solution that would respond to the growing demands of Accenture's clientele. In an effort to reduce costs and help the ethnic group, he pitched his idea to the Confederated Tribes of the Umatilla Indian Reservation (CTUIR), a tribe of which his wife is a part of. What happened next took outsourcing to a whole new level.
Accenture signed a five-year agreement with the CTUIR to establish Cayuse Technologies, a firm that offers business process outsourcing (BPO) services and software and application development. While Accenture will not take ownership of the group, the call center giant is expected to provide Cayuse Technologies with projects.
The project signifies the birth of rural outsourcing, a business process that relies on talent from rural and local areas instead of affordable overseas labor. By keeping the operations within the area, Accenture ensures that there are no language barrier between the services it wants and what it actually receives. Furthermore, the establishment of Cayuse Technologies offered the Indian community with an opportunity to progress.
Humble beginnings
Cayuse Technologies started in a triple-wide trailer with 22 employees. Six years later, the company is now housed in a state-of-the-art facility that can house 410 employees.
General Manager Mary McCord reveals that while they expected Cayuse Technologies to grow rapidly, they never added more than 70 personnel in a year to facilitate a more stable progression. As she said, We've sustained at a level that is good for the business. Grow too fast, then you end up with a bunch of people sitting around with nothing to do.
True enough, this startup's success resonates in the outsourcing history as it went from having one client to now offering information technology BPO solutions to clients all over the globe. While offshore outsourcing continues to be favored by most businesses, the birth of Cayuse Technologies proposed a solution that would benefit not only the United States but also the Native American community.