Office spaces allotted for back office services and operation facilities of the call center sect in the Philippines will possibly double through the $5-billion investment Megaworld plans to put in the business process outsourcing (BPO) industry.
In the next 10 years, the country's leading real estate company will develop 10 township projects dedicated to BPO operations. Megaworld first vice president Jericho Go said that the endeavor is part of the corporation s plan to tap the office space demand that has yet to be fully filled. It even thrived earlier this year after the peso depreciated against the US dollar.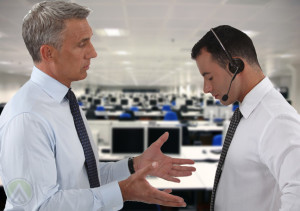 Tapping that heightened demand, Megaworld may help the Philippine BPO revenue climb 61% to $25 billion by 2014 and control 10% of the global outsourcing industry, according to the IT & Business Process Association of the Philippines (IBPAP).
The projected BPO growth will reciprocally propel the development firm to greater heights. In November last year, Megaworld owed its 15% revenue hike to office rentals and sales consumed by foreign BPO firms that operate call centers in the Philippines.
Fortifying their hand-in-hand aid towards financial growth, BPOs and property developers will attract more Western investors to the country.
"The Philippines is among the most competitive destinations for BPOs," Go said in a recent interview, adding that many US and European companies express interest in setting up operations in the Philippines.
The country s office rental rates, which are the lowest in Asia, add to the Philippines' outsourcing conduciveness and attract investors primarily looking to cut costs. This will strengthen Manila s hold in the top spot for Asia-Pacific s office space absorption ratings, which reached 482,126 square meters in the third quarter of 2013.
Employment is also seen to perform better through the billion-dollar investment. Upping the 900,000 estimate by more than half, IBPAP predicts the BPO sect to generate about 1.3 million jobs by 2016.
Open Access BPO's call center is conveniently located in the Philippines premier business district, Makati City. Join us on Google+ to know how our voice-based customer service and non-voice marketing solutions can help your business grow.