Will artificial intelligence (AI) tools eventually gain enough power to drive all humans out of call centers?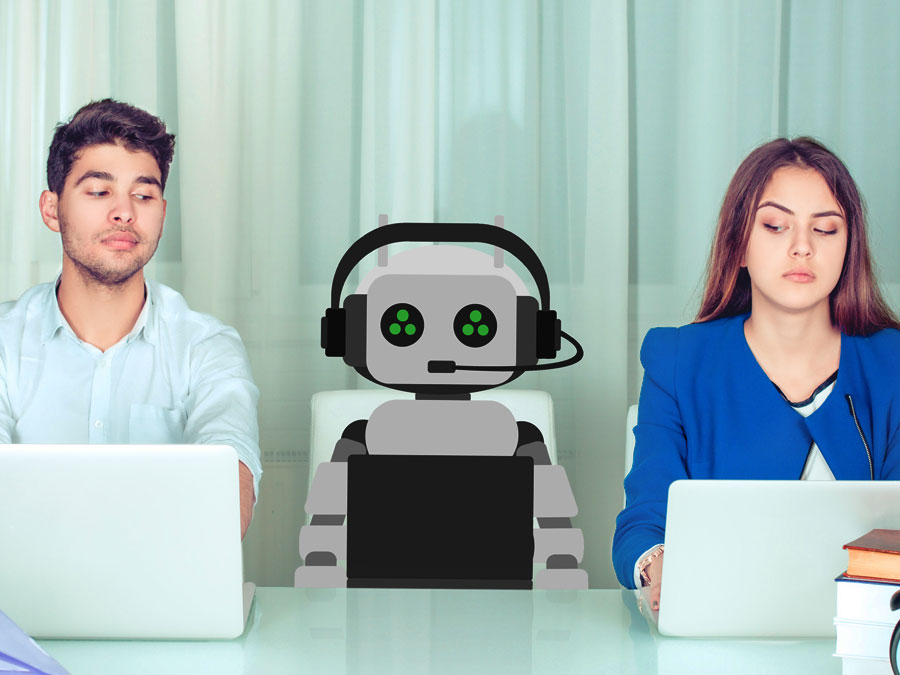 Several customer support roles have already been replaced by software and machines. There are now bots that can make consumer purchases for customers, sell travel tickets, approve requests, and others. In many parts of the world and across industries, we're beginning to see routine tasks being stolen from humans by computers.
But can automation tools really take over an entire contact center?
With advancements in technology, automated systems and chatbots have become prevalent in the customer support landscape. However, while technology has its benefits, there are certain customer support tasks that only humans can perform.
When Your Customer Support Relies Heavily on Technology
Relying too heavily on technology for customer support can have negative consequences for your business. While automation and technology solutions can streamline certain aspects of customer support, it's crucial to strike a balance and not overlook the importance of the human touch.
Here are some potential issues that can arise when customer support becomes overly reliant on technology:
Lack of Personalization

Automated systems and technology may lack the ability to provide personalized customer service. Customers appreciate feeling valued and understood, and human agents who specialize in empathetic customer service excel in building rapport and empathizing with their needs.

Overly automated support can make customers feel like just another transaction, leading to a lack of satisfaction and loyalty.

Limited Problem-Solving Abilities

Technology can handle routine and straightforward customer inquiries effectively. However, when faced with complex or unique issues, automated systems may struggle to provide adequate solutions.

Human agents can leverage their experience, creativity, and critical thinking skills to address complex problems and find innovative resolutions for personalized customer service. Over-reliance on technology may result in frustrated customers who do not receive satisfactory answers to their specific concerns.

Ineffective Communication

Effective communication is crucial for resolving customer issues, personalized customer service, and building trust. While technology can facilitate communication through chatbots, email templates, or automated responses, it may not fully capture the nuances of personalized customer service. Customers may feel frustrated or misunderstood when they receive generic responses that do not address their specific concerns.

Human agents, on the other hand, can adapt their communication style, actively listen, and engage in meaningful dialogue, leading to more effective problem-solving, personalized customer service, and customer satisfaction.

Negative Customer Perception

When customers perceive that a business relies too heavily on technology, they may question the company's commitment to providing excellent customer service. Customers value human interaction through personalized customer service and the assurance that their concerns are being heard and addressed by real people specializing in personalized customer service.

Over-automation can create a perception that the business is cutting corners or prioritizing efficiency over customer satisfaction and personalized customer service, potentially leading to a decline in customer trust and loyalty.

Missed Opportunities for Upselling and Cross-Selling

Technology may focus primarily on resolving customer inquiries, but it may lack the ability to identify opportunities for upselling or cross-selling.

Human agents, through their interpersonal skills, personalized customer service, and understanding of customer needs, can identify additional products or services that may benefit the customer. By relying too much on technology, you may miss out on valuable opportunities to enhance sales and customer value.
Now, let us explore four crucial tasks where human interaction, through personalized customer service, brings unique value. By understanding and leveraging these tasks, you can enhance your customer support strategy and foster stronger relationships with your customers.
Does Outsourcing Customer Support Have the Edge Over Automation Technology?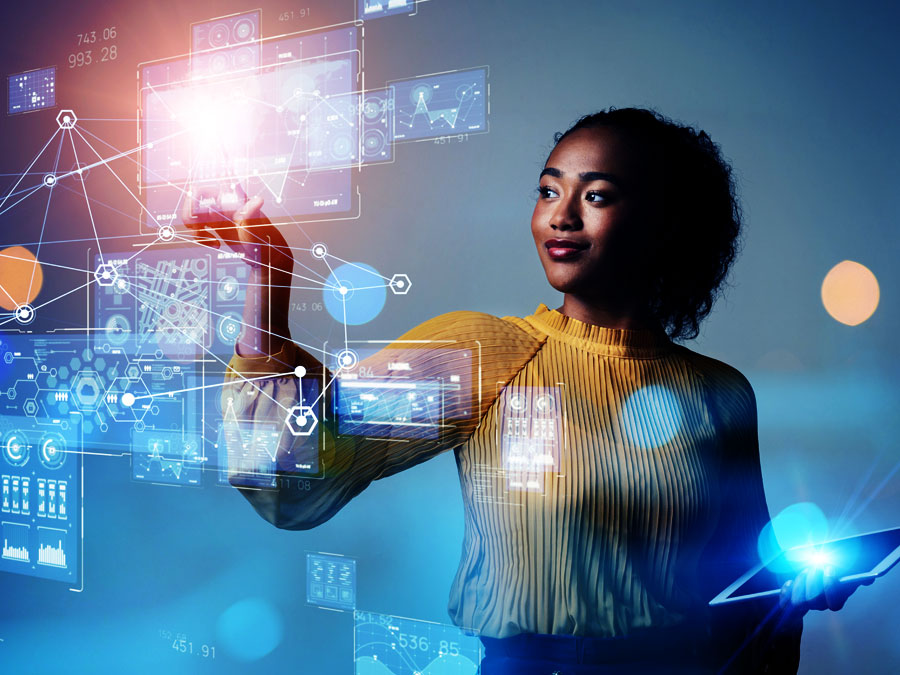 Outsourcing customer support has become a popular strategy for businesses looking to enhance their empathetic customer service operations. While automation technology offers its own advantages, outsourcing empathetic customer service can provide several unique benefits that can greatly contribute to the success of your business.
First and foremost, outsourcing empathetic customer service allows you to tap into a pool of highly skilled and trained professionals who specialize in delivering exceptional and empathetic customer service. These outsourcing companies have dedicated teams of customer support agents with extensive experience in handling various customer issues and inquiries.
By leveraging their expertise in empathetic customer service, you can ensure that your customers receive top-notch assistance and support.
Outsourcing customer support also offers scalability and flexibility. As your business grows, the demand for empathetic customer service may fluctuate. Outsourcing allows you to scale your support team up or down based on your specific needs.
You can quickly adjust the number of agents handling customer inquiries without the need for investing in additional resources or technology. This flexibility ensures that you can efficiently meet customer demands during peak periods and maintain cost-effectiveness during slower periods.
Moreover, outsourcing customer support provides access to round-the-clock customer service. Many outsourcing companies offer 24/7 support, which is particularly beneficial if your business operates in different time zones or serves a global customer base.
By providing continuous support and empathetic customer service, you can enhance customer satisfaction and loyalty, as customers appreciate timely assistance regardless of when they need it.
One significant advantage of outsourcing customer support is the potential cost savings compared to investing in automation technology.
While automation can streamline certain aspects of customer support, such as basic inquiries and self-service options, it often requires significant upfront investments in technology infrastructure, software development, and ongoing maintenance costs.
Additionally, automation technology may not always be able to handle complex or nuanced customer issues, requiring human intervention through empathetic customer service anyway.
Outsourcing customer support eliminates the need for these upfront investments and ongoing maintenance costs associated with automation technology. Instead, you can leverage the expertise and infrastructure of the outsourcing company at a fraction of the cost.
This cost-effectiveness allows you to allocate your resources to other critical areas of your business while still delivering excellent human customer service.
Another crucial aspect of outsourcing customer support is the human touch it provides. While automation technology can handle routine tasks, it lacks the emotional intelligence and personal connection that human agents bring to customer interactions, particularly through empathetic customer service.
Human agents can understand and empathize with customers, tailoring their responses and solutions to meet individual needs. They can provide the reassurance, understanding, and personalized support that customers appreciate during challenging situations.
By outsourcing empathetic customer service, you ensure that your customers receive the human touch that fosters loyalty and builds lasting relationships.
Outsourcing customer support also enables you to focus on your core business operations. By delegating customer support tasks to an external partner, you free up valuable time and resources that can be channeled into developing your products or services, improving internal processes, or expanding your market reach.
This strategic focus on core competencies can lead to increased innovation, efficiency, and overall business growth.
Lastly, outsourcing customer support offers the advantage of continuous improvement and access to advanced analytics. Reputable outsourcing companies employ quality assurance measures, monitor customer interactions, and gather valuable feedback data.
This data can provide insights into customer preferences, pain points, and emerging trends, helping you make informed business decisions and refine your customer support strategy. The outsourcing partner's expertise in analyzing customer data and providing actionable recommendations can contribute to ongoing improvements in your customer support operations.
In conclusion, outsourcing customer support provides several advantages that outweigh the benefits of investing solely in automation technology. By leveraging the skills and expertise of outsourced customer support agents, you can ensure top-quality assistance, scalability, flexibility, cost savings, and the human touch that customers value.
Outsourcing customer support allows you to focus on your core business while still delivering exceptional customer service, ultimately driving customer satisfaction, loyalty, and business growth.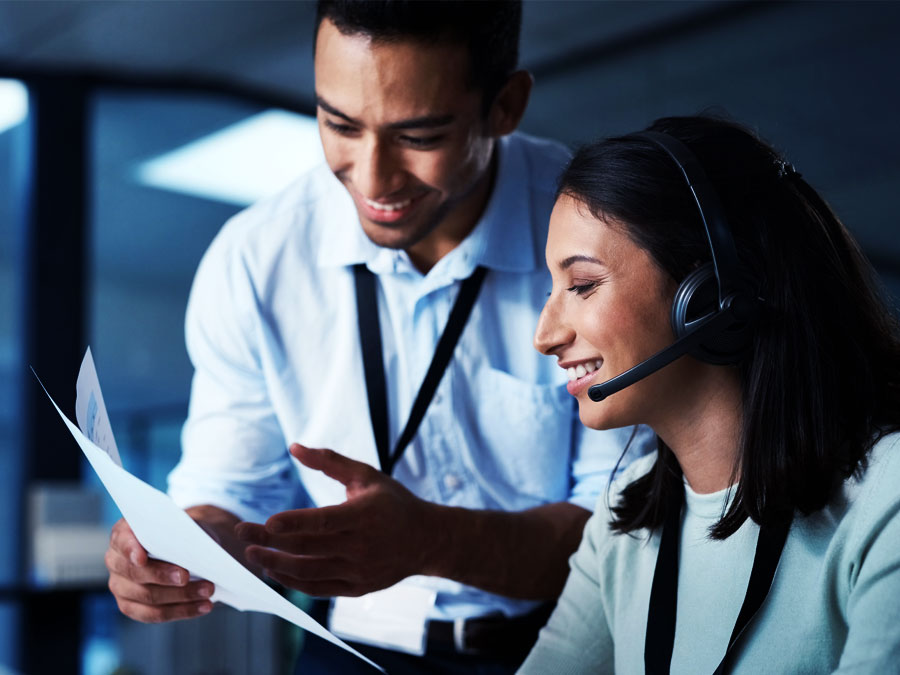 While technology plays a vital role in streamlining and enhancing customer support processes, there are certain tasks that only humans can perform. The ability to provide empathetic listening, emotional support, complex problem-solving, conflict resolution, de-escalation, and personalized upselling and cross-selling are unique strengths of human agents.
By recognizing the value of these tasks and leveraging them in your customer support strategy, you can deliver exceptional experiences, foster long-term relationships, and ultimately boost sales. Balancing technology with human interaction is the key to achieving customer satisfaction and loyalty in the digital age.
Remember, investing in the right people for your customer support team and empowering them with the necessary skills and training is essential for delivering outstanding customer experiences. By harnessing the power of human interaction, you can set your business apart from the competition and build a reputation for exceptional customer support.
By prioritizing empathy, critical thinking, conflict resolution, and personalized recommendations, you can maximize the potential of your customer support team and create lasting positive impressions on your customers.
The human element in customer support will never be completely replaced by machines as far as person-to-person interaction is concerned. This is why outsourcing your customer support on trusted third-party firms is still relevant despite the prevalence of automation tools.
Open Access BPO is a call center that can provide the best customer support. Our team of well-trained agents are ready to personalize interactions and show care and consistency that will reflect your brand s principles. Begin your partnership with us today.