Open Access BPO provides competitive solutions for offshore redundancy.
With redundancy, you benefit from seamless 24/7 contact center services for your business and your customers, unaffected by events that threaten your operations.
Events like the current COVID-19 pandemic, highlight just how imperative business continuity is.
In March 2020, asset management firm Mercer reported that more than half of companies worldwide were unprepared for the pandemic's economic impact. Six months into the global quarantine—an extended period many didn't anticipate—Yelp.com's Local Economic Impact Report reveals that over 160,000 businesses in the US have closed down.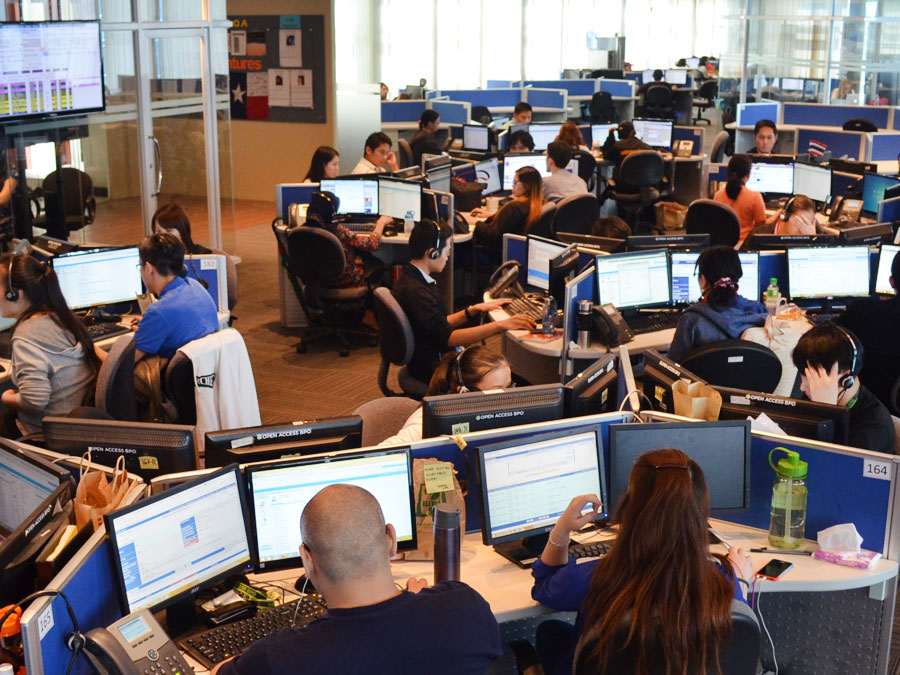 Many were driven out of business due to large drops in revenue as their services grappled to adjust to changes in daily operations. Beyond costing revenue, unexpected service delivery interruptions can also cost customers' trust and your brand's reputation. You cannot miss a beat when it comes to customer experience.
To mitigate the threat of economic downturns, natural disasters — dare we say it — another pandemic, companies must upgrade their business' resilience. They need to invest in the right solutions, tools, and vendors to keep their operations humming along despite the disruptions looming in the distance.
Whether your company runs remote satellite offices or outsources to a remote team, ensure unencumbered service delivery by adding a redundant solutions provider.
Seamless customer experience with Open Access BPO
The best way to prepare for the unprecedented is to overprepare.
For an extra layer of business continuity support for you and your customers, Open Access BPO provides competitive backup call center services that can withstand any intrusion.
Rolling out smart solutions for offshore redundancy
We build our redundant call center solutions around business continuity. Our backup solutions deliver seamless services to your customers, whether you're facing natural or technical disasters that can halt production. It features the following:
Seamless implementation and scalability

Our proactive processes, dedicated workforce, and technologies enable us to easily rollout programs and expand them as needed without affecting productivity.

Global facilities for redundant operations

Open Access BPO has facilities in different countries to ensure uninterrupted multilingual contact center services and mitigate any possible location-specific interruptions.

Agile IT infrastructure

Our IT infrastructure was developed and is regularly maintained to evolve and integrate new technologies and features to anticipate industry needs and client requirements.

Redundant utilities and resources

All our global sites employ multiple service providers to supply our telecom and electrical needs for continuous support even when facing outages.

Robust data security

Several data security solutions and protocols are baked deeply into our business continuity management strategies. Complying with information security standards such as GDPR and PCI DSS ensures we proactively develop solutions as digital threats evolve.

Proactive leadership for smooth program management

We work closely with our partners to keep their programs on the path to their desired goals. Keeping our communication always open ensures we're on the same page every step of the way.
Business continuity doesn't have to be complicated. Open Access BPO's redundant call center solutions are straightforward, providing seamless 24/7 contact center services whether you are looking to reinforce your support efforts or in need of a primary offshore vendor with an expansive operations capacity.
Contact us and get started today.