The Philippine business process outsourcing (BPO) industry will undergo consolidation through heightened tech investments and growing client demands, including Japanese call center services among other multilingual voice solutions.
Top BPO officials affirmed this in a Makati briefing held March 4.
Presently fragmented, the Philippine outsourcing industry will go through a consolidation phase that will happen at a more rapid rate than what the BPO sect went through in the past decade. This, according to the briefing, will be driven primarily by big-time clients looking for outsourced services delivered by an all-in-one type of vendor.
Addressing the change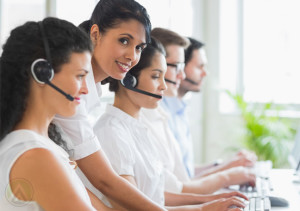 Officials said that smaller competitors would have a harder time coping with the increasing demands. Big BPO players claimed that budding enterprises have yet to position robust service offerings that clients from large corporations need in order to accomplish tasks at the size and scale their markets require.
Japanese investors, for one, look for technical expertise that is at par with their electronics industry, which is the biggest in the world. Manufacturers as well as outsourcing firms offering technical support and Japanese call center services are the ones that will be making bigger adjustments for this niche market.
Part of those adjustments is workforce shuffling. Japanese companies may be put off by BPO firms with a high attrition rate, as this reflects contrast to their native work ethics. The Japanese are known for cultivating their whole professional life under one company, a trait that some young BPO workers may lack.
Another trend that Japanese clients have is their preference for Japanese natives in delivering voice services to their local customers. They take advantage of low operation and wage costs of outsourcing capitals, but they don t rely much on foreign personnel, as they look for contextual and cultural expertise above lingual proficiency.
As many top players have already established these changes in their own fence, the consolidation would only push through if the growing companies start keeping up with the rest of the industry.
As one of the fastest growing call centers in the Philippines, Open Access BPO lives up to its reputation by only hiring highly skilled individuals and training them according to industry benchmarks. Visit our website or join us on Google+ to partner with us and get the best outsourced team that the industry can offer.