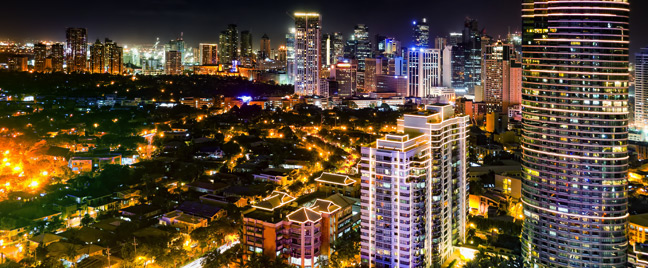 Wise entrepreneurs look for the most ideal operation site before opening for business because they know that location determines success. That's why investors planning to open call centers in the Philippines look no further than the country's premier business district, Makati City.
What companies look for in a business location, Makati has it. From high infrastructure availability and technology penetration, to territorial accessibility and strong workforce, the business district provides crucial business elements that catapulted the Philippines to the top of the global outsourcing scene.
The healthy performance of the Philippine property sector makes corporate office spaces widely available and affordable. Top developers in the country are even set to complete infrastructures that will almost exclusively house BPO companies because of the high demand for space coming from the outsourcing industry.
Makati's abundance of commuting options and close proximity to other major cities in Metro Manila further make it an ideal call center operation site. These factors help employees from neighboring areas decide to work in Makati, and they also lessen absenteeism, especially when natural calamities like storms and floods hit the country.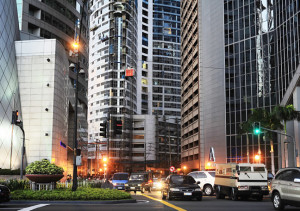 More than these, the city has traits that complement the call center lifestyle.
There are many business establishments in Makati that cater to people working in a 24/7 call center. Numerous cafes, bars, and fast food chains operate there all day and all night, giving those working the night shift the same food choices available for those who toil during regular office hours.
In addition, public facilities and law enforcers are visible in the busiest parts of the downtown to ensure the safety of employees coming to work, particularly during the wee hours of the night. Parks and malls also dot the spaces between skyscrapers so that recreation and unwinding after a busy day of calls can be done just minutes away from offices.
Indeed, the right location helps businesses flourish, and call centers that operate in Makati can attest to that. Makati City is an ideal call center site because it is an established business district where both business owners and their employees can take advantage of the place's geographical position and readily available resources.
Open Access BPO has call center operations in the Philippines' most economically stable financial center, Makati City. Let us help you reach your market better through our voice and non-voice business solutions.