Your agents' experience matters just as much as customers' happiness.
Every contact center's goal is to deliver an effortless consumer experience. In an ideal world, that means brief (or none at all) on-hold times, quick calls, full issue resolution, and effective customer service reps. But if agents are struggling because of disorganized internal processes, then here's sad news: all these are a lost cause.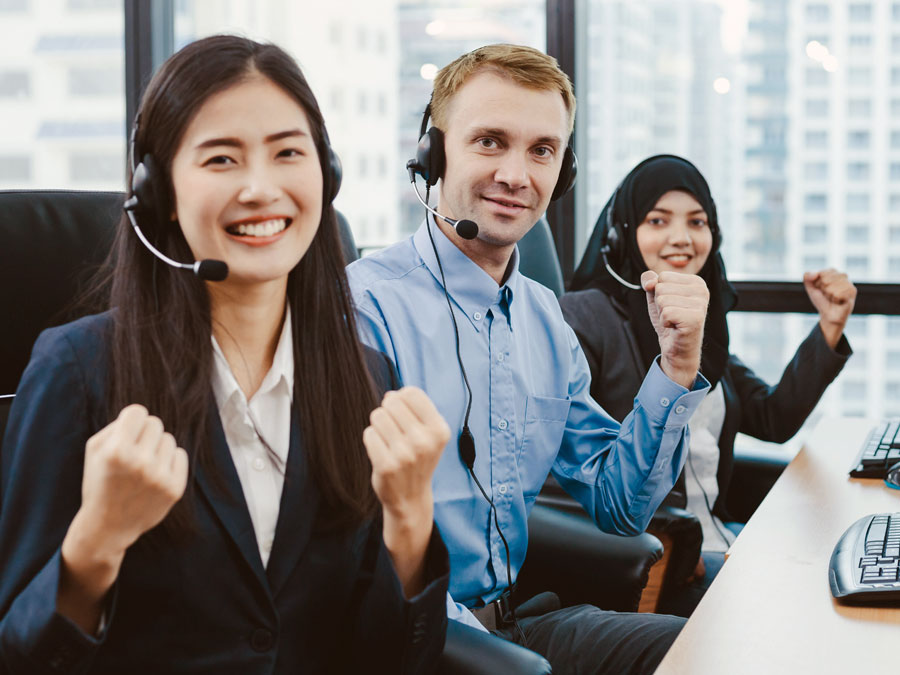 As businesses now compete on the basis of the customer experience they deliver, improving the employee experience has also become more important than ever. It leads to:
consistent delivery of good customer support;
productivity increase;
tailor-fit solutions to unique customer problems;
fast issue resolution; and
reduced employee turnover.
What defines a good agent experience?
A good agent experience all boils down to making employees' lives much easier. This entails organizing internal processes and ensuring that everyone's on the same page when it comes to the company's goals. Also, managers must foster an environment where employees can easily access the resources they need, such as information, tools, or equipment.
Here are the three defining features of a good employee experience.
Clear expectations


What are your customer service goals? What are your priorities? Do you communicate these well to your employees? Do you regularly update them about their individual progress and the team's achievements?

Contact centers must have a clearly laid-out plan, complete with objectives and strategies, which will serve as agents' bible in executing their tasks. Otherwise, their performance may not align with your goals, spelling disaster for your company. If the various aspects of your customer support are out of sync, overall performance will likely be inconsistent.

Integrated tools and systems


Agents multitask a lot, and this is particularly true for omnichannel call centers. So, if your tools and systems aren't integrated, agents will have a much harder time handling customer transactions. They won't be able to extract information quickly, and they may not have a complete view of customers' history. That makes it more difficult for them to resolve customers' issues, leading to needlessly long transactions and ineffective solutions.

High employee engagement


Only happy agents can make customers happy. It's an overused line, but it will always be true. Passionate agents who understand the value of their job tend to do better than their unenthusiastic counterparts. To raise engagement in the contact center, managers must practice good leadership and pay close attention to employees' needs.
If you want to make your customers happy, start from within your call center. Improve the agent experience by looking closely at the processes that keep your operations running. Are your employees having a hard time executing some tasks? Can you spot inefficiencies, discrepancies, and silos? If yes, then you need to rethink and redesign your operations.
The goal here isn't to spoon-feed your agents, but to allow them to focus on the core of their jobs—building long-lasting customer relationships. In the process of making your employees' lives easier, you're also shaping them into high-performing brand reps.
Brands must understand the value of in-house training and mentoring in improving the agent experience. Outsourcing to a trusted call center like Open Access BPO ensures your team is always up to date with company policies, product information, and other related skills. Contact us today to experience the Open Access Difference today!