Sometimes, tough decisions have to be made in the workplace. These are what every call center team leader has to deal with in these situations.
Call center leaders play an important role in ensuring exceptional customer service and driving business success. They are responsible for managing a team of agents and making critical decisions that directly impact operational efficiency and customer experience.
In this blog, we will explore seven tough decisions that all call center team leaders must make. But first, let's take a look at just how tough the call center landscape can be as well as the fundamentals of being a call center leader.
Understanding the Call Center Landscape
To comprehend the challenges faced by a call center team leader, one must first grasp the ever-evolving call center industry. The responsibilities of these leaders have evolved over time, requiring a blend of traditional managerial skills and a keen awareness of emerging trends shaping call center management.
The tough decisions commence with the fundamental role of a call center team leader. They balance the demands of the organization with the well-being of their team. This dual role sets the stage for decisions that go beyond routine tasks and delve into the complexities of modern leadership.
The Role of a Team Leader in a Call Center
The role of a call center team leader is multifaceted and pivotal. Beyond the routine oversight of daily activities, these leaders steer their teams through the challenges inherent in the dynamic call center environment.
Balancing Leadership and Support: The responsibilities of a call center team leader extend beyond conventional managerial duties. They must strike a delicate balance between providing authoritative leadership and robust support to foster an environment where both individual and collective potential can thrive.
Versatile Skill Set: Effective call center team leaders wield a versatile skill set. This encompasses not only operational acumen but also a profound understanding of the intricacies involved in call center management.
Initiator of Team Dynamics: As a linchpin in the team dynamics, a call center team leader becomes the focal point for balancing organizational demands with team well-being. This dual responsibility underscores the nuanced nature of leadership in the call center setting.
Catalyst for Growth and Development: Beyond supervision, a call center team leader serves as a guide and mentor, committed to the continuous growth and development of each team member. The term "leader" embodies a dedication to fostering an environment conducive to individual and collective improvement.
Decisive Force in Tough Situations: The role of a call center team leader becomes particularly pronounced in the face of tough decisions. These decisions encompass strategic directions, addressing challenges proactively, and shaping the trajectory of both the team and the organization.
Navigating Management Complexities: The effectiveness of a call center team leader is measured in the meticulous navigation of decisions that define success. Their impact resonates through operational efficiency and team satisfaction.
Now, let's dissect the tough decisions these leaders must make, starting with the critical aspect of training and development.
Challenges in Modern Call Centers
Recognizing and surmounting challenges is integral to effective operations. Modern call centers face a myriad of complexities, from external influences to internal dynamics.
Here, we outline the key facets of these challenges and shed light on how adept call center team leaders navigate through them, making strategic tough decisions that resonate not only in the realm of call center management but also in team well-being.
Dynamic Challenges: Modern call centers operate in a landscape of constant change, influenced by external forces such as technological advancements and shifts in consumer behavior. These challenges create a dynamic context within which call center team leaders must make decisions.
Leadership Amid Complexity: The role of a call center team leader goes beyond traditional management. Their decisions become pivotal in navigating the interplay of external factors and internal dynamics.
Impact on Organizational Fabric: The decisions made by call center team leaders have a ripple effect. They extend beyond operational adjustments, weaving into team dynamics and organizational culture. These decisions sculpt resilience within the organization.
Balancing Efficiency and Well-being: The challenges faced by modern call centers require a delicate balancing act. Call center team leaders must not only maintain operational efficiency but also safeguard the well-being of their teams. This intertwining of tasks and morale guardianship is a unique aspect of their role.
Strategic Navigation: Call center team leaders adopt a strategic approach to leadership, always considering industry trends, technological shifts, and changing customer preferences. Their decisions are not reactive but form part of a proactive and adaptive organizational culture.
Now that all of that's out of the way, we can explore the toughest decisions that call center team leaders make on the job:
In conclusion, the journey of a call center team leader is fraught with tough decisions that demand a blend of strategic acumen and empathetic leadership. From training and development to optimizing workflow automation, each decision carries a profound impact on the success of the call center and the well-being of its team.
Their decisions shape not only the operational efficiency of the call center but also the culture and morale of the team. The tough decisions they make are not just choices; they are the pillars supporting a thriving and resilient call center ecosystem.
Leadership skills are vital to any industry, including call centers. This is why Open Access BPO focuses on cultivating these skills to our already diverse workforce.
Putting customers first is part of our game plan, and Open Access BPO's team leaders make sure everyone is on board with our objectives. Our team leaders make sure we produce high-quality output when it comes to our customer support and back office solutions, so contact us today and start your journey with us.
The entire career of a call center team leader consists of a long string of decisions, ranging from simple, day-to-day matters to complex and highly critical ones.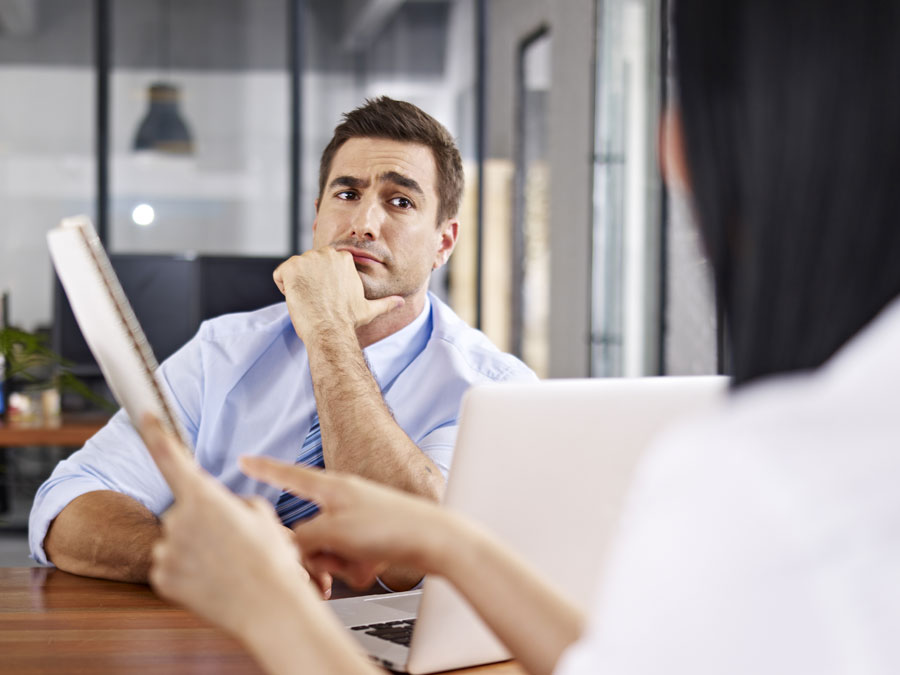 The strongest leaders work hard to boost their decision-making skills. Making the right moves when facing a complicated scenario can make an entire team more effective and productive, and this is especially true in customer support.
The decision-making process, however, is often more complicated than it seems. Of course, team leads—the ones who directly manage customer service agents—have a lot of responsibilities on their shoulders. On top of building a high-performing team, every decision they make must contribute positively to the customer experience.
These are the five toughest decisions all contact center team leaders face.

Some contact centers also have a team of subject matter experts who help agents and leaders make decisions when they're unsure of what to do. Seeking their help can allow call centers to standardize their protocols regarding gray areas.