Startup international expansion is one of the best achievements your company could have. Are you up for it? Find out here.
As a business owner, you're likely constantly seeking new growth opportunities. One significant avenue to consider is expanding your operations internationally. Going global can unlock a world of possibilities, including increased market reach, access to new customer segments, and enhanced competitiveness.
Today, we'll explore eight signs that indicate your startup is ready to take the leap into international expansion. Recognizing these signs allows you to make informed decisions and position your company for success in the global marketplace.
Advantages in Startup Globalization
When considering startup globalization, it's crucial to weigh the advantages that come with taking your business internationally. Let's delve into the concrete benefits that can contribute to your startup growth and ultimately lead to startup success:
Access to New Markets: One of the primary advantages of startup international expansion is the ability to access new, untapped markets. This can open up fresh avenues for startup growth, as different regions may have varying preferences.
Diversification: Taking your startup global reduces your reliance on a single market. This diversification can help safeguard your business against economic downturns or fluctuations in a particular region.
Economies of Scale: Expanding globally often leads to increased production and sales volume, allowing your startup to benefit from economies of scale. This can result in reduced production costs and improved profitability.
Enhanced Innovation: Operating in diverse markets can foster innovation. You'll be exposed to different ideas, technologies, and consumer behaviors, which can stimulate creativity and startup growth.
Competitive Advantage: Going international can give you a competitive edge. Your startup can stand out by offering unique products or services that are in demand in various parts of the world.
Talent Pool: Global expansion can also provide access to a broader talent pool. You can recruit individuals with diverse skills and perspectives to fuel your startup success.
Brand Recognition: As your startup becomes known in multiple countries, it can enhance your brand recognition and credibility. A globally recognized brand can attract more customers and investors.
Long-Term Viability: Finally, startup globalization can lead to long-term viability. Building a presence in multiple markets can create a stable foundation for your business to thrive over time.
Challenges of Startup Expansion
While contemplating startup international expansion, it's important to recognize and address the challenges that can accompany this journey. Being aware of these potential obstacles is crucial to achieving startup growth and ultimately, startup success:
Market Entry Barriers: Expanding globally often means encountering diverse regulations, customs, and market conditions. Navigating these startup international expansion barriers can be complex and time-consuming.
Cultural Differences: Adapting to the cultural nuances of various regions can be a significant challenge. Misunderstandings or insensitivity can harm your reputation and hinder startup success.
Logistical Complexities: Managing logistics, supply chains, and distribution networks on an international scale can be daunting. Efficient operations are vital for achieving startup growth.
Financial Risks: International expansion requires substantial financial investments. Exchange rate fluctuations, economic instability, and unforeseen costs can pose financial risks to your startup globalization efforts.
Competition: In new markets, you'll likely face both local and international competitors. Understanding and outperforming these rivals is essential for startup success.
Legal and Regulatory Compliance: Complying with foreign laws and regulations is important. Navigating these legal requirements can be challenging and may require legal counsel.
Human Resource Management: Building and managing an international team with varying skill sets, languages, and work cultures can be complex. Effective startup growth depends on a harmonious and productive workforce.
Brand Localization: Adapting your brand, messaging, and marketing strategies to resonate with local audiences is a challenge. Your brand should align with the values and expectations of each market for startup success.
Risk Management: Identifying and mitigating risks is an ongoing concern. A well-structured risk management plan is crucial for your startup globalization efforts.
Indicators of an Expansion-Ready Startup
Despite these challenges, there's no need to be too scared of startup international expansion. If you think your business has the following indicators we will discuss, the challenges associated with startup globalization will be the least of your worries:
Outsourcing for International Expansion
Outsourcing is a strategic business practice that involves delegating specific tasks or processes to external service providers. It offers several advantages and can play a crucial role in your startup success.
Here are some ways outsourcing can support your startup international expansion efforts:
Access to Global Talent Pool

Outsourcing allows you to tap into a vast global talent pool without the need to establish a physical presence in different countries. You can leverage the expertise and skills of professionals from around the world who have the knowledge and experience in international markets.

Whether it's market research, localization, customer support, or back-office operations, outsourcing gives you access to specialized talent that can drive your startup international expansion initiatives.

Cost Efficiency

Startup international expansion can be a costly endeavor, with expenses such as hiring local staff, setting up infrastructure, and complying with regulatory requirements. Outsourcing provides a cost-effective solution by allowing you to leverage the infrastructure, resources, and expertise of service providers in target countries.

Through outsourcing for startup growth, you can save on operational costs, recruitment expenses, and training investments by outsourcing tasks to providers who are already equipped to handle international operations.

Market Research and Analysis

Before entering new markets, thorough market research is essential. Outsourcing market research and analysis tasks to specialized firms can provide you with valuable insights into customer behavior, local market trends, competition, and regulatory frameworks.

These insights enable you to make informed decisions about target markets, product adaptation, pricing strategies, and marketing approaches. Outsourcing market research can help you mitigate risks and identify lucrative opportunities for startup success in international markets.

Localization and Cultural Understanding

Adapting your products, services, and marketing messages to local preferences and cultural nuances is vital for startup growth. Outsourcing localization tasks, such as translation, website adaptation, and content creation, to language and cultural experts can ensure that your offerings resonate with target customers.

Working with professionals who understand the local market helps you avoid cultural missteps, build trust with customers, and position your brand effectively for startup success.

Scalability and Flexibility

As your business expands internationally, the demand for certain functions or processes may fluctuate. Outsourcing offers scalability and flexibility by allowing you to adjust the level of outsourced services according to your business needs.

Whether you need to ramp up customer support during peak periods or scale down administrative tasks during slower seasons, outsourcing provides the agility to align resources with demand, ensuring efficient operations and cost optimization, factors that are vital for startup growth.

Risk Mitigation

Startup international expansion involves navigating unfamiliar legal and regulatory landscapes, which can be complex and time-consuming.

Outsourcing compliance and regulatory tasks to experts well-versed in the target markets ensures that your operations adhere to local laws and regulations. This minimizes the risk of penalties, legal disputes, and reputational damage, giving you peace of mind as you focus on startup globalization.

Focus on Core Competencies

Outsourcing non-core functions allows you to focus your internal resources and expertise on core business activities that directly contribute to your startup growth.

Delegating tasks such as accounting, payroll, IT support, or logistics to external service providers allows you to allocate more time and energy to strategic decision-making, product development, market expansion, and building relationships with key stakeholders.

24/7 Customer Support

When considering startup globalization, catering to customers in different time zones can be challenging.

Outsourcing customer support services to providers who operate 24/7 ensures that your customers receive timely assistance, regardless of their location. This enhances customer satisfaction, fosters trust, and enables you to deliver a seamless customer experience across borders.

Local Market Expertise

Outsourcing to service providers with local market expertise can give your business a competitive edge in startup globalization.

These providers have in-depth knowledge of the local business environment, consumer preferences, and cultural norms. Their insights can help you fine-tune your strategies, identify market gaps, and tailor your offerings to meet the specific needs of each international market.

Increased Speed and Agility

Outsourcing allows your business to adapt quickly to changing market dynamics and customer demands as you make your way to startup success.

With the support of external providers, you can respond rapidly to emerging opportunities, capitalize on market trends, and address challenges more efficiently. This agility gives your business a competitive advantage and positions you for success in the fast-paced global marketplace.
Expanding your startup into international markets is a significant decision that can bring tremendous growth and opportunities. Recognizing the eight signs we discussed helps you determine if you are ready for startup international expansion.
Strong domestic growth, adaptable products or services, increasing international demand, competitive advantages, access to global distribution channels, partnerships, financial stability, and strategic alignment are all crucial indicators of readiness.
Remember to conduct thorough market research, develop a robust startup globalization strategy, and seek expert guidance when necessary. Embrace the exciting journey of taking your startup to the global stage and embrace the possibilities that await in the international marketplace.
With careful planning, a customer-centric approach, and a willingness to adapt, your startup can thrive and achieve remarkable success in the global arena.
If you ve ticked off most, if not all, the items in this article, then you re all set for the international market. Get in touch with us and we ll equip you with a multilingual, multichannel customer support or back office team to meet any and all of your business needs.
Every entrepreneur's goal is to expand outside their own shores, but how will you know if you're ready for the challenge?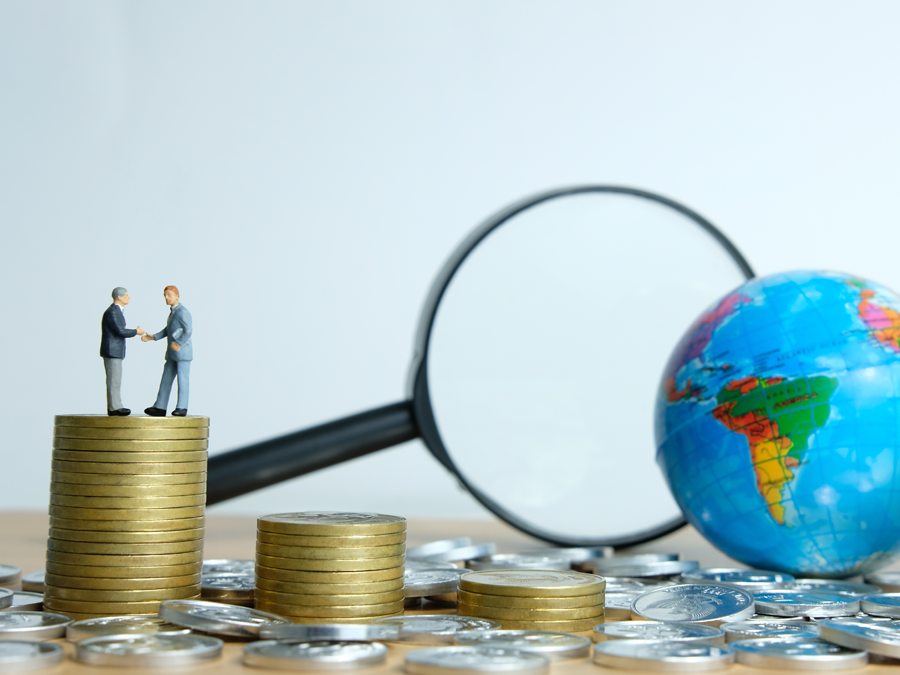 International expansion is probably the riskiest venture every business can ever take. You'll face language barriers and cultural differences as you set to capture a new market. You might also encounter troubles in recruitment, customer service, finance management, or extending your product offerings.
True enough, expanding too quickly can lead to serious pains or worse, a complete failure. Although every business decision requires a great leap of faith, that's not an excuse to let your guard down and be reckless.
You need to assess your strengths and weaknesses so you can find out if you're ready for the international market. Look for these signs before making a final decision.
If you've ticked off most, if not all, the items in this article, then you're all set for the international market. Get in touch with us and we'll equip you with a multilingual, multichannel customer support or back office team to meet any all your business needs.