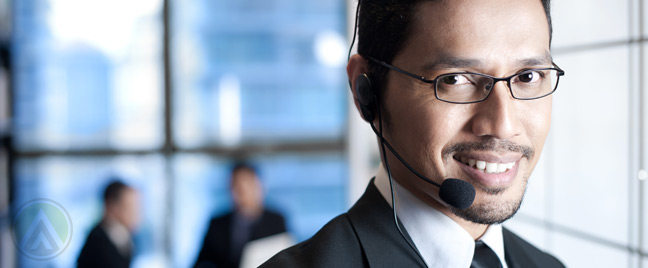 If you're planning to outsource to a call center in the Philippines, what specific location would you choose? Initially, major central business districts like Makati and Ortigas would likely cross your mind, but now that a variety of cities outside Metro Manila are being groomed as the next potential outsourcing capitals, you have many more options to choose from.
Why would you consider outsourcing to provincial locations if the majority of outsourcing (BPO) firms host their operations in the National Capital Region (NCR)? The following reasons may help convince you.
International recognition
For many, the inclusion of seven Philippine cities in Tholons coveted top 100 rankings could be enough reason to trust the countryside for your outsourced operations. Metro Manila may have placed second in the list of 100, but the six other cities that have either maintained or advanced their standings, namely Sta. Rosa, Bacolod, Davao, Cebu, Iloilo, and Baguio, are situated in regions far outside the capital.
Government support
The Philippines' Department of Science and Technology (DOST) recently launched its Next Wave Cities program, which promises to share the focus of outsourcing with locations other than the NCR. Both national employment bureaus and local government units of the provincial sites have expressed support for DOST's initiative, as it could help accelerate the economic growth in the countryside. Educational commissions are also banking on the country's BPO sector by including outsourcing courses in the tertiary education curriculum and training programs.
Talent and infrastructure availability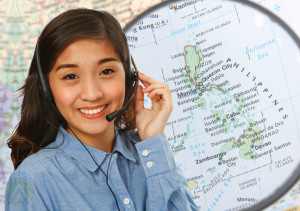 Among the basis for selecting the next wave cities is the availability of talent and infrastructure in the potential outsourcing hubs.
Since underwater fiber optic cables have recently been installed to connect Central Visayas and Northern Mindanao to major communication centers, call center operations in municipalities such as Cebu, Tagbilaran, and Kinoguitan are now more reliable and sturdy. Add the fact that the hiring and construction of business centers have shifted focus to the southern regions, and you will see that provinces can definitely compete with Metro Manila's outsourcing capacity now.
The aforementioned support for the BPO industry shown by the government and education sectors hones the competency of the Filipino workforce. This same investment in the manpower earned the Philippines recognition in the business world, receiving dubs such as "Best Business English" and "Offshoring Destination of the Year" from trusted entities like the GlobalEnglish Corporation. In addition to having a strong connection with Western culture and proficiency in the English language, the skills of local manpower remains to be the biggest reason for businesses to delegate crucial business process to the country.
There are many things to consider when outsourcing to a call center in the Philippines, and those deciding factors are present in the provincial BPO hubs. International business analysts and government agencies are already putting their trust on the countryside's capacity to host outsourced business operations, so why shouldn't you?