Poor leadership needs to be addressed in call centers right away. How can this be done? Spot the call center red flags first.
Call centers are dynamic hubs, managing countless customer interactions daily. In this environment, leadership profoundly influences performance. Call center management guides customer service, yet there is always the potential for detriments—call center red flags—that, if overlooked, lead to inefficiencies.
The Landscape of Call Centers
Challenges are ever-present in call centers. The constant influx of calls demands a well-coordinated system adaptable to the evolving needs of customers. The call center landscape is an environment where customer service excellence unfolds, and poor leadership can impact this environment.
Managing a call center is a dynamic task, and the challenges aren't static; they evolve with each call and shift with customer demands. A call center manager must navigate this ever-changing landscape with astuteness, ensuring that customer service gets delivered smoothly.
The Significance of Leadership in Call Centers
The way a call center is managed profoundly impacts its success, shaping not only operational efficiency but also crucial elements such as employee morale and customer satisfaction. Let's look at the key aspects that highlight the importance of leadership in call centers:
Operational Efficiency: Effective call center management is synonymous with streamlined operations. Well-led teams operate cohesively, ensuring optimal resource utilization and swift issue resolution, thereby maximizing overall productivity.
Employee Morale: Leadership sets the tone for the work environment. Adept leadership fosters an atmosphere where employees feel valued and supported, contributing to higher morale and a more engaged workforce.
Customer Satisfaction: At the heart of call center goals lies customer satisfaction. Quality leadership ensures that employees are well-trained and empowered to deliver excellent service, directly influencing the satisfaction levels of the customers they serve.
Overall Success: Effective leadership brings overall call center success. It not only shapes internal dynamics but also reflects on the satisfaction of both employees and customers, contributing to a harmonious and successful operation.
Identifying Red Flags in Call Center Leadership
Navigating the complex landscape of call center management, it becomes imperative to recognize and address certain unmistakable call center red flags that point to the presence of poor leadership. Identifying these indicators is a strategic necessity for fostering a healthy and productive work environment. Let's delve deeper into each one:
Poor leadership in call centers raises significant red flags, impacting overall performance and employee well-being. The call center management landscape is intricate, and the repercussions of poor leadership are evident in various aspects.
Effective leadership is the foundation of successful call center operations. It shapes the dynamics, influencing not only call center management but also the satisfaction of both employees and customers. Identifying call center red flags associated with poor leadership is crucial for prompt corrective action.
However, the nine red flags discussed earlier could be more than just warning signs—they are opportunities for change. Effective leadership guides call centers through challenges, ensuring customer service excellence.
Businesses should never tolerate poor leadership and must address these warning signs immediately. But what could make operations smoother without these risks is a partnership with a reliable outsourcing firm. Open Access BPO can help keep business operations working smoothly through our diverse pool of customer service and back office support experts.
Elevate your business capabilities with Open Access BPO's reliable solutions. Contact us today to start your partnership with us.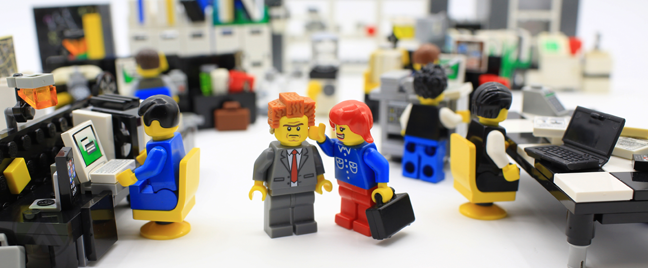 The problems you may be experiencing—customer churn, agents' absenteeism, and bad customer experience—may actually be rooted in weak leadership.
Strong leadership is the foundation of a progress-oriented company. In call centers, leaders are responsible for propagating a customer-centric culture by setting the standards agents must comply with.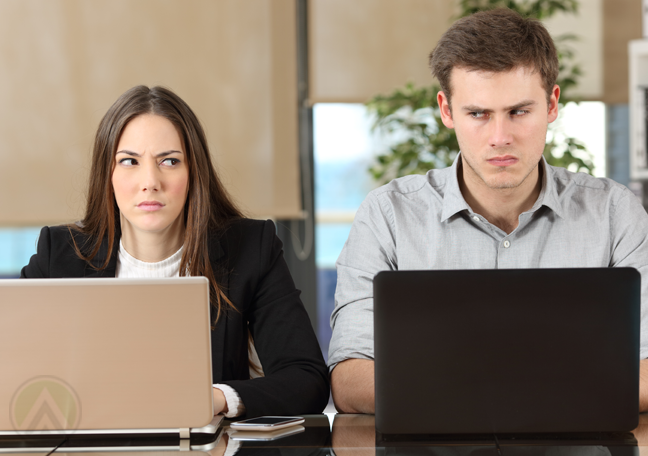 So, what happens when leaders slack off or fail to acquire the qualities they ought to?
The repercussions of bad leadership are wide and far-reaching, affecting the entire operations of the call center. When employees don't have a smooth working relationship with their leaders, there's a barrier that prevents them from communicating clearly with one another. Messages that must be handed down to the team members aren't properly relayed, while agents feel as though they can't approach their superiors regarding their concerns. These are factors that will eventually reflect on the agent's performance, therefore negatively affecting the customer experience.
The following are performance red flags that point to poor leadership.
Inconsistent way of handling transactions

You'll know whether a call center executes its customer service management well if its transactions are handled in a consistent manner. This means that within departments, the same protocols are being followed and thus, all customers are treated fairly.

Ineffective leadership can undermine the process of standardizing problem resolution. If the proper steps in dealing with customers' concerns aren't communicated clearly, there'll be a lot of confusion within your team. This can slow down your services and may even ruin a brand's reputation.

High attrition rate and low staff engagement

Weak leaders have poorly performing teams, and it's not because the agents lack the necessary skills. Rather, it's because their leaders fail to create the necessary team dynamics that would enable them to execute their tasks well. Over time, agents may feel burnt out or stressed, as their needs are not being addressed. This results in alarmingly low engagement and high attrition rates.

Poorly handled escalations


The typical call center escalation path starts from the frontline employee, to the team leader, and then to a supervisor or manager. Those who are in a leadership position are authorized to make decisions that the agent sometimes cannot make. This means they must have a firm grasp on their role in customer service management. Otherwise, they'll be incapable of making sound actions that address a customer's specific needs, therefore resulting in dissatisfaction.

Faulty workforce scheduling


Aside from engaging and motivating agents, workforce scheduling is another crucial part of team management. Organizing agents' work shifts ensures that tasks are well-distributed throughout the day. Aside from helping avoid redundancy, this allows call centers to deliver uninterrupted services, which is now a common requirement of most brands.

However, organizing agents' shifts isn't just about making sure that somebody's holding the fort 24/7. Team leaders also have to check if their agents have no problems working in changing schedules. As much as possible, try to give them consistent schedules, or avoid altering their routine abruptly and without notice.

Lack of growth and improvements


Poor leadership can result in an organization's long-term stagnancy. In a call center, this can happen if customer feedback isn't integrated into the organization's operations or if the mechanisms for gathering customer insights aren't being implemented. Ideally, leaders must constantly look for ways to update the way they provide services in order to uphold a branded customer experience.