A call center is typically made up of professionals coming from different cultures or backgrounds. Each employee is likely to have differing workplace habits and values, all of which can result in conflicts.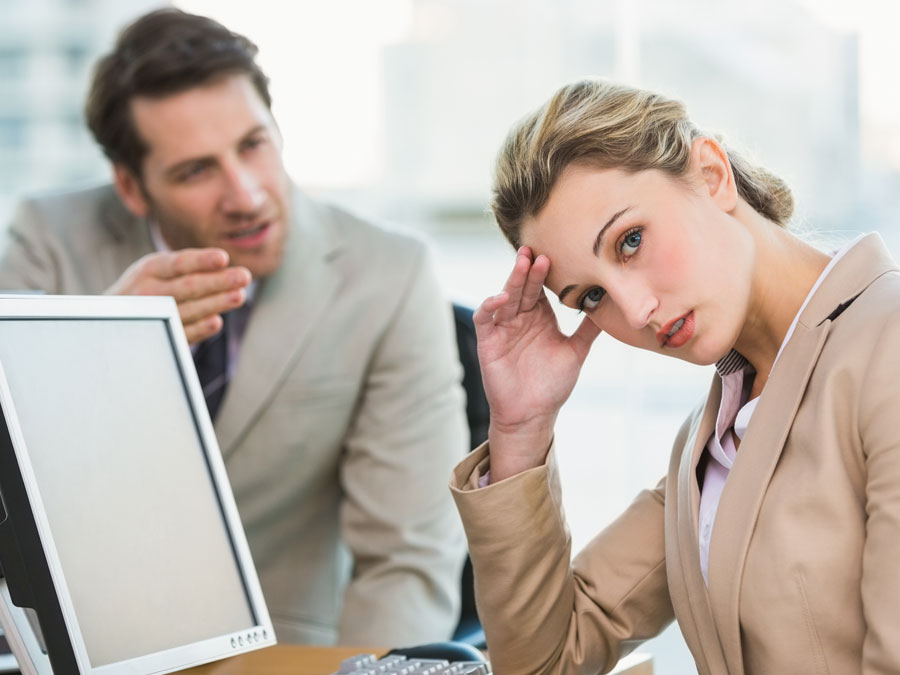 It's important to resolve any form of disagreement between and among employees before it escalates into a full-blown chaos. An unhealthy workplace may dampen employee engagement and productivity, both of which are crucial in the customer service industry.
So instead of praying these conflicts away or waiting for them to disappear on their own, leaders must proactively address them. But first, you need to understand what causes discord in the workplace so you can find more effective solutions.
Here are the top 10 causes of conflicts in an organization.
Clash of Personalities




This one's especially common in newly formed customer support teams, as it might take a while for freshly recruited agents to warm up to each other. The best way to avoid this is to encourage employees to mingle with one another at events outside the office. Organize dinner parties and team-building activities to allow them to understand others' personalities.

You may check in with your agents regularly to see how they are doing as they work with each other. This can help may prevent any conflict that you can detect early.

Unhealthy Competition

Many call centers encourage competition among employees by rewarding their top-performing agents. This can be a good way to increase employee engagement and productivity. This can be a good way to increase employee engagement and productivity. However, poorly designed competition strategies can result in rivalry and weak teamwork. Your agents can get disengaged from each other and only see one another as enemies that they must topple.

To solve this, emphasize team-based goals in your organization instead of individual ones. Remember: you need to value everyone, not just a single individual and this creates a healthy environment even with competition.

Differences in Values

It can be challenging for employees to form a strong bond with others whose values and principles contradict theirs. As a company leader, you can help solve this by making openness, empathy, and respect part of your organizational culture.

You can also introduce conflict-resolution training that focuses on effective communication. Having your agents better equipped to resolve conflicts that may arise from their differences can be something crucial in the long run.

Poor Leadership




Weak management may give birth to a long array of problems, including unhealthy office politics and lack of trust between managers and employees. To fix this problem, leaders should realize how crucial their role is in the contact center, while the top management must empower them through regular training and guidance.

Call center leaders should be empathetic, communicative, and have team-motivation experience that can boost the morale of your employees. It helps build trust within the team.

Miscommunication

Often, what matters is not how often your customer service reps talk to each other but rather how clearly they understand each other. Miscommunication can lower employees' morale or make them feel uncomfortable in the workplace. The best way to avoid this is to encourage employees to communicate with each other in a more straightforward manner while still adopting a respectful tone of voice.

Miscommunication can also happen with management, thus providing multiple avenues for agents to report problems is also important. Maintain an open-door policy, and have employees come to you with their concerns.

Stress

Stressed-out workers are more likely to vent out their frustrations in unhealthy ways. They may also become insensitive and inconsiderate, which can cause them to run into conflicts with others. Thus, encourage your staff to maintain work-life balance. Let them take more vacation days or organize company outings and events that they can join.

Conflicting Priorities

Even if your team is working toward the same goal, they may prefer different ways of doing things. Some may also have different priorities. If not discussed properly, these differences can result to heated arguments and debates. To avoid this, remind your employees to stay focused on achieving the company's objectives. This will encourage them to work in harmony with their colleagues.

Unequal Task Distribution

Leaders should ensure that employees of the same level and position are handling equal amounts of workload. Otherwise, those handling more responsibilities may resent their colleagues who are given fewer tasks. Planning out how you do things can also have an impact on reducing the risk of conflicts with your employees. While encouraging collaboration, you should clarify rules, define roles, and facilitate the activities.

Lack of Teamwork

All of the items listed above can lead to poor group dynamics and lack of teamwork. This is something all call centers must avoid. Otherwise, they can become inefficient and unproductive. The best way to build camaraderie among team members is to focus on improving your organizational culture. Uphold professionalism, encourage open discussions, and invest in employee engagement in order to encourage everyone to work well with others.

Unclear Policies

When your company fails to clarify its policies or isn't consistent in their implementation, it creates confusion and distrust in the workplace. Eliminate any ambiguities or misunderstandings by educating employees about your workplace policies. You can include this in your employee onboarding process. Also, always inform your employees about policy updates or changes.
Taking appropriate steps to prevent and resolve employee conflicts is something that every company must do, it is not an easy task but it rewards you with higher productivity, a better retention rate, and a great work culture that everyone can enjoy.
Connecting with an outsourcing company that provides its employees with great training and management programs allows businesses to provide better customer experiences. We at Open Access BPO maintain a people-first approach to customer service for global brands.
Get in touch with us to learn more about our multichannel services that speak your customers language.