Customer support representatives work with information all the time. To provide relevant and accurate answers to customers' queries, they must be fully knowledgeable about a brand's products and services.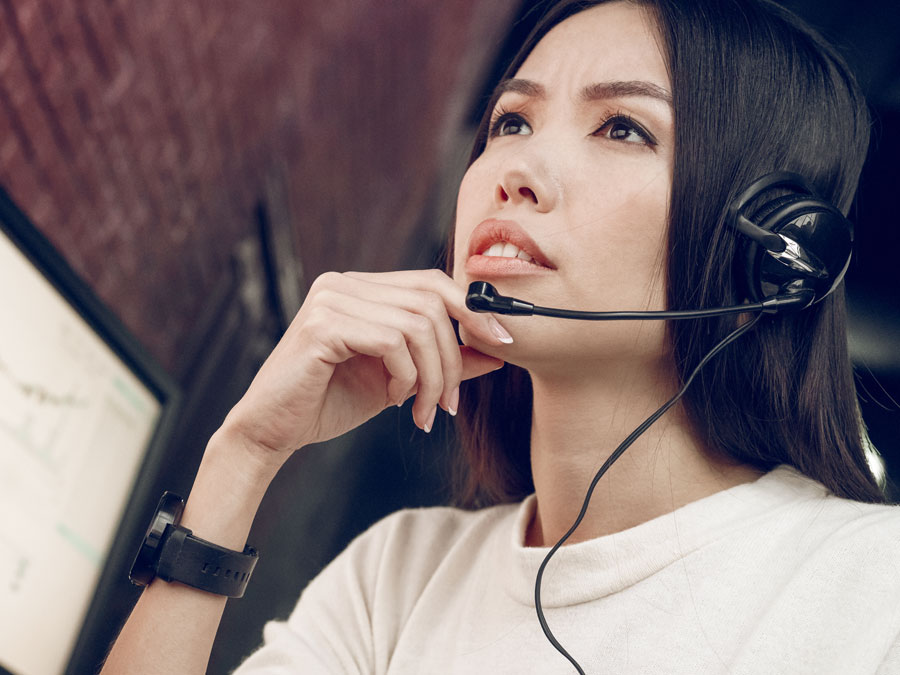 If you're getting recurrent complaints from dissatisfied customers, that could be a sign that your customer support representatives aren't doing their jobs well. This underperformance is often caused by a lack of knowledge about your policies, products, and services. Left unaddressed, these gaps hamper agents' abilities to deliver an excellent customer experience.
The solution, therefore, is to equip your team with the information they need to successfully carry out their customer support tasks. One way to do so is to give them access to the company's documents and databases. This way, your customer support representatives can easily retrieve the details they'd need to solve issues and answer queries.
Here are the five critical information resources they must be given access to.
Training Materials

Your call center's training resources may come in many formats, including handouts, presentations, reports, or guidelines. Some organizations also make use of multimedia resources like videos, photos, and web pages.

Be sure to organize these documents and grant your team access to them. For this, you may use a cloud storage or an online collaboration platform from which users can download the files they need. This would let your customer support representatives review previously discussed topics and verify information they may have forgotten or missed.

Customer Support Guidelines

Many customer support providers strictly implement their policies and protocols. To standardize the type and quality of services they provide to clients, they ensure that all guidelines are being followed by everyone in the company. If you have too many rules, however, your agents may lose track of some of them.

Thus, you must disseminate a copy of your company policies to all your contact center reps. This way, they won't have any excuse as to why they failed to comply with them.

Product Database

It's important to have a database that contains all the information related to your products and services. A centralized platform for storing all these resources can be a great help to agents. From here, they can learn more about a brand's offerings and retrieve manuals. All these can help them solve complex issues and provide accurate answers to customers' questions.

As you build and maintain such a database, however, make sure to work with your IT team or an external IT solutions provider to keep your data safe from any threat.

Performance Feedback and Evaluation

Regularly providing your agents with feedback and suggestions can greatly boost their performance. It's a lot better if you can also show them their actual performance ratings based on the metrics you're measuring. If your customer support representatives know where they're excelling and failing, they'll be able to enhance their skills to achieve the company's expectations.

Consumer Research Results

Although you might want to keep your market research results accessible only by the executives and marketing directors, it may be helpful if you'll share some parts of it with your customer service reps. For example, you may let them know about the market's preferred customer support style and strategy. This can help them provide the kind of customer experience that consumers expect.

Open Access BPO's training strategies, tools, and other resources empower our customer support representatives to provide high quality support. Partner with us and elevate customer experience to provide your customers with the support they deserve.

Contact us today and let's lay out a personalized customer service program for your brand.



Open Access BPO
Privacy Overview
This website uses cookies to improve your experience while you navigate through the website. Out of these, the cookies that are categorized as necessary are stored on your browser as they are essential for the working of basic functionalities of the website. We also use third-party cookies that help us analyze and understand how you use this website. These cookies will be stored in your browser only with your consent. You also have the option to opt-out of these cookies. But opting out of some of these cookies may affect your browsing experience.