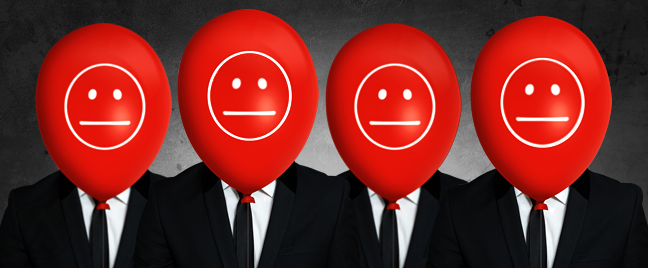 The only way to build a high-performing call center is to recruit the right employees who possess the attitudes and skills that suit your company culture.
Your customer support reps play a crucial role in ensuring that you can achieve your organizational goals and stick to your standards of excellent performance. You should thus be careful about who you let into your team.
Most support providers implement various recruitment strategies to attract the right applicants. They put up catchy social media ads, conduct open-house events, and encourage referrals from their current employees. These tactics, however, aren't enough to ensure that you're getting only the most skilled agents.
Recruiters should watch out for specific types of customer service agents they shouldn't ever hire. Here are four of them.
The call center hopper


Of course, the first thing you need to look at before hiring an applicant is their professional background and history. If you notice that an applicant tends to switch employers every few months or so, be extremely wary about hiring them. Most supervisors would immediately ignore these job-hoppers and dump their resumes straight into the trash bin, as such habits indicate a lack of loyalty and career focus.

The tricky part, however, is when applicants lie about their employment background. To avoid falling into this trap, make sure to ask them probing questions during a face-to-face interview.

The shy agent


During the hiring process, make sure to pay attention to applicants' communication skills. Ideally, you should go for the assertive-but-attentive types. These are the same ones who can potentially be excellent customer support agents because they already possess a balanced combination of listening and speaking skills.

If prospective employees show signs of being shy, hesitant, or anxious, they may not be a good fit for frontline roles. They may, however, be suitable for other call center positions that will allow them to showcase their strengths. Thus, one of your recruitment strategies must be to ensure job-skill compatibility. Doing so is also one effective way to reduce attrition and turnovers.

The entitled employee


The entitled employee believes that they're doing you a favor by working for you. They're the ones who think it's your responsibility to cater to their needs, but they won't devote the right amount of hard work and effort to help your call center reach its goals.

It can be hard to detect this sense of entitlement upon first meeting an applicant. It would help if you start clarifying employees' expectations and requirements regarding their prospective job before you hire them. This way, you can determine right away whether your future relationship as employer-staff will be a fair and productive one.

The overconfident applicant


Arrogance has no place in the customer support field. Here, employees must always put a customer's needs ahead of their own, so they must be open-minded and willing to listen to everything a client has to say.

Overconfident employees will also have a hard time acquiring new skills and correcting their unhealthy habits, as they may not readily admit their imperfections. They would thus find it hard to fit into a company culture that promotes learning and collaboration.