Traditional call centers often struggle to keep up with the ever-shifting expectations of their customers. Agility has emerged as a viable solution to this challenge.
Agility is a result of a series of good business practices done consistently and thoroughly. It's an organization's ability to transform itself and adapt in a rapidly evolving environment. This quality allows companies to thrive even in the most volatile situations, building the foundation for business success.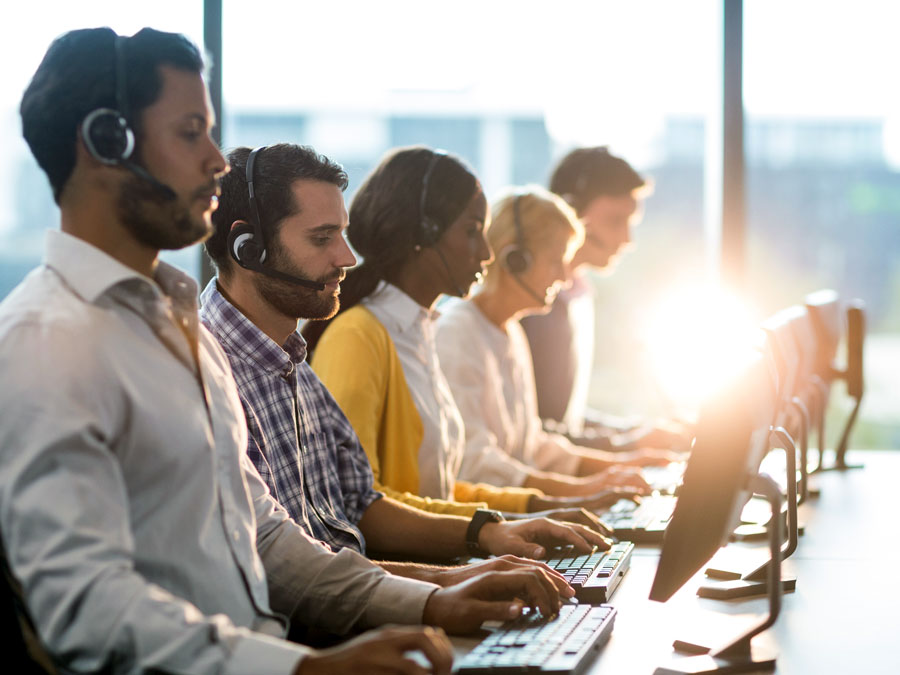 By employing a range of strategies and practices, these centers stand out in delivering not just satisfactory, but exceptional customer support and experience.
Companies in dynamic and complex industries—such as outsourcing and customer support—need to be agile. Largely powered by technology, contact centers must be able to absorb new market trends so they can keep meeting their customers' changing expectations.
But this is also something that doesn't come easy. The capacity to embrace changes after changes, both internal and external ones, requires strategic management, discipline, and rigorous planning. In an era where customer preferences can change as swiftly as the advancement of technology, these call centers recognize the immense value of remaining nimble and responsive.
Let's delve into the world of agile call centers and explore the distinct ways they set themselves apart from the competition.
The Benefits Agile Call Centers Enjoy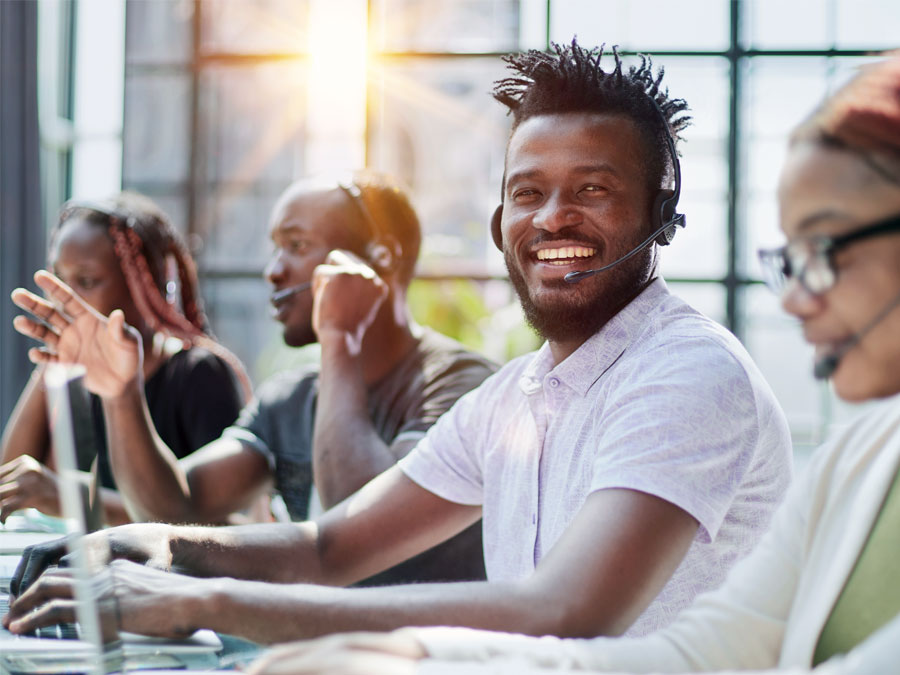 Agile call centers are dynamic hubs that reap a plethora of advantages, cementing their reputation as trailblazers in customer support. These benefits, stemming from their customer-centric approach and innovative strategies, underscore their importance in the modern business landscape. Here are some key advantages that set agile call centers apart:
Enhanced Customer Experience

At the heart of agile call centers lies an unwavering focus on the customer. By prioritizing individual needs, agile call centers craft personalized interactions that resonate deeply. This heightened attention to detail results in emotion-based experiences that leave an indelible mark on customers, fostering loyalty and trust.

Innovation and Technology Integration

Agile call centers are pioneers in adopting cutting-edge technologies. By integrating artificial intelligence, chatbots, and automation, these centers streamline operations, reduce response times, and elevate the overall customer experience. Customers benefit from efficient and technologically advanced interactions.

Proactive Problem Solving

Agile call centers don't just react to customer inquiries; they proactively anticipate and address potential challenges. By staying ahead of issues, these centers minimize disruptions and provide preemptive solutions, reinforcing their commitment to customer satisfaction.

Brand Loyalty and Trust

Through consistent delivery of exceptional service, agile call centers build strong brand loyalty and trust. Customers appreciate the reliability and authenticity of these interactions, leading to a positive perception of the brand and long-lasting relationships.

Efficient Resource Utilization

Agile call centers optimize their resources to deliver superior customer support. By strategically deploying skilled agents and leveraging technology, these centers maximize their efficiency, ensuring that customer inquiries are addressed promptly and effectively.

Flexibility in Scaling

Agile call centers exhibit the capacity to scale their operations seamlessly. Whether facing increased call volumes or expanding services, these centers adapt effortlessly, ensuring that service quality remains consistent even during periods of growth.

Strategic Insights

Agile call centers leverage customer interactions to gain valuable insights into preferences, pain points, and emerging trends. This data fuels informed decision-making, enabling these centers to fine-tune strategies and align their offerings with customer needs.
The Challenges Agile Call Centers Face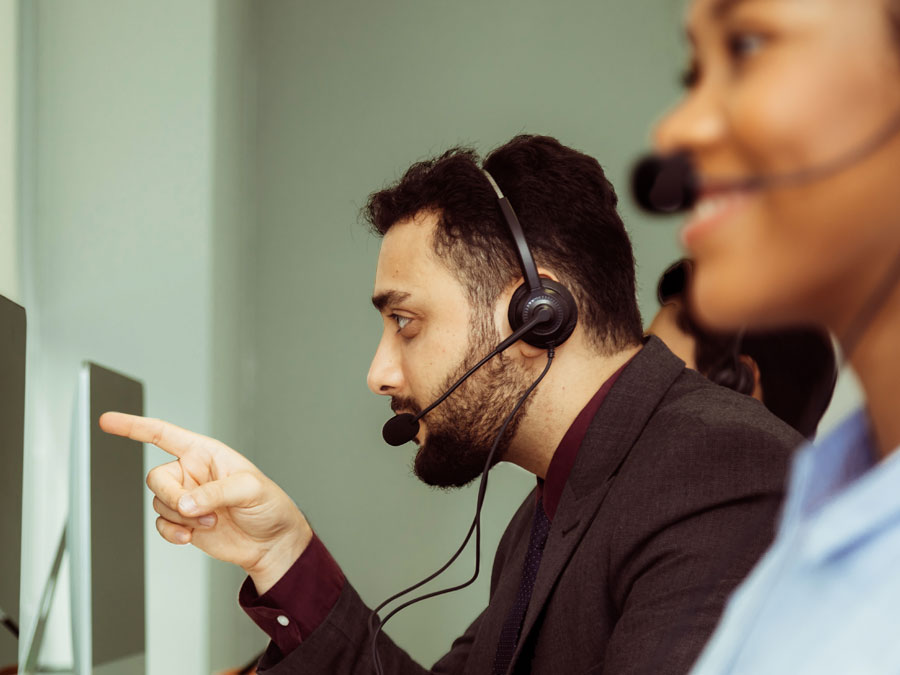 Agile call centers, while possessing a host of advantages, are not immune to challenges that come with their dynamic and customer-centric approach. These challenges span across operational, technological, and strategic domains, often requiring thoughtful solutions and adaptations. Here are several key challenges that agile call centers encounter:
Fluctuating Call Volumes

One of the significant challenges faced by agile call centers is the fluctuation in call volumes. The unpredictability of incoming customer inquiries can strain resources and affect service quality. Agile call centers must maintain a delicate balance between adequately staffing their teams to handle peak volumes and efficiently managing lower call periods.

Rapid Technological Changes

The fast-paced evolution of technology poses a challenge for agile call centers. As new communication channels emerge and customer preferences shift, these centers must continuously adapt their tools and platforms to provide seamless multichannel support. Keeping up with technology requires constant investment in training and infrastructure.

Maintaining Quality in Rapid Response

Agile call centers prioritize quick responses, but this can sometimes lead to a trade-off between speed and quality. Ensuring that agents provide accurate and thorough information while responding promptly is a challenge that centers must navigate skillfully.

Ensuring Consistency Across Channels

Providing consistent customer experiences across various channels can be challenging. Customers expect seamless transitions and accurate information regardless of whether they contact the center through phone, chat, email, or social media. Maintaining consistency in tone, information, and resolution is an ongoing endeavor.

Agent Training and Retention

The high turnover rate in call centers poses a challenge to maintaining consistent service quality. Recruiting, training, and retaining skilled agents is essential for delivering exceptional support. Agile call centers need to invest in continuous training programs and create a positive work environment to retain talented agents.

Data Security and Privacy

Agile call centers handle sensitive customer information. Ensuring data security and privacy is paramount, especially with the increasing emphasis on data protection regulations like the General Data Protection Regulation (GDPR). Centers must implement robust security measures to safeguard customer data.

Complexity of Customer Inquiries

Customers' inquiries are becoming more complex and diverse. Agile call centers must equip their agents to handle a wide range of issues, from simple inquiries to intricate technical problems. This requires comprehensive training and access to accurate information.

Real-time Monitoring and Analysis

Agile call centers rely on real-time monitoring and analysis to make informed decisions. Managing large volumes of data and extracting actionable insights can be challenging. Centers need effective analytics tools and skilled personnel to derive meaningful information from the data.

Balancing Personalization and Efficiency

While personalization enhances customer experiences, it can also consume time. Balancing the need for personalization with the demand for efficient service delivery is a challenge. Agile call centers must find ways to provide personalized interactions without compromising response times.
Agile call centers stand as beacons of innovation and adaptability in the realm of customer support and experience. Their steadfast commitment to continuous improvement, customer-centricity, cross-functional collaboration, rapid adaptability, and data-driven decision-making sets them apart from conventional call centers.
By prioritizing personalization, creating emotion-based experiences, and fostering internal transparency, they lay the foundation for trust and loyalty among their customers. In an ever-fluctuating world shaped by the preferences of buyers, agile call centers serve as a testament to the profound impact of adaptability and innovation.
As businesses strive to leave a lasting imprint, the embrace of the agile call center model could very well hold the key to crafting a customer experience that resonates far beyond the conclusion of each conversation.
Contact Open Access BPO to maximize your business potentials through our agile voice and non-voice solutions. Outsource with us today!