Every call center manager must apply various leadership techniques to be as effective as they can be. Take a look at these techniques here.
Effective leadership in the realm of call center management is a foundation of success. Call center managers play a pivotal role in shaping the customer service experience, motivating their teams, and driving performance improvements.
In this blog, we will explore seven essential leadership techniques that every call center manager must apply to foster a thriving work environment and achieve outstanding results.
Understanding the Call Center Environment
Before diving into the specifics of leadership techniques, it's crucial to comprehend the dynamics of the call center management landscape. This understanding involves navigating a complex environment where each component plays a crucial role.
Here, the call center manager must juggle multifaceted responsibilities while maintaining a delicate balance between operational efficiency and customer satisfaction.
Operational Efficiency: A critical challenge faced by call center managers is the delicate balance between managing resources and workflows while ensuring that each customer interaction aligns seamlessly with organizational objectives.
Multifaceted Managerial Role: The role of a call center manager extends beyond conventional tasks, encompassing a variety of responsibilities. It involves orchestrating the team to deliver exceptional customer service while maintaining a solid foundation of operational effectiveness.
Precision and Responsiveness: The call center environment is about precision and responsiveness. It's about efficiently coordinating the team to achieve optimal outcomes.
Customer Satisfaction: The success of a call center is measured not just by the number of calls handled but by the quality of those interactions. Customer satisfaction serves as a guiding principle, directing the decisions and actions of the call center manager.
Acknowledging Delicate Equilibrium: Understanding the call center environment is recognizing a delicate equilibrium. It's about appreciating the nuances of operational efficiency without compromising on the quality of service.
Vigilant Leadership: The call center manager stands as a vigilant leader, navigating the challenges of high-paced interactions. Their role is to ensure that the team operates cohesively toward the shared goal of customer satisfaction.
Unique Challenges Faced by Call Center Managers
Leaders must adeptly handle the distinctive challenges inherent in this dynamic environment. Understanding and overcoming these hurdles is essential for ensuring operational excellence and maintaining a high standard of service quality in call center management.
Staffing Challenges and Turnover: Managing a dynamic workforce is a perpetual challenge in call centers. High turnover rates and the need for consistent staffing pose difficulties for the call center manager, necessitating effective strategies for recruitment, training, and retention.
Technological Evolution: The rapid evolution of technology introduces both opportunities and challenges. Call center managers must grapple with the integration of new technologies while ensuring seamless operations and minimal disruption to customer service.
Adapting to Customer Expectations: Meeting and exceeding customer expectations is an ongoing challenge. As customer preferences evolve, call center managers must continuously refine strategies to provide personalized and efficient service, ensuring high levels of customer satisfaction.
Effective Multichannel Communication: The proliferation of communication channels adds complexity to customer interactions. Call center managers need to establish and maintain effective leadership techniques across various channels, ensuring consistency and coherence.
Handling Escalated Situations: Dealing with escalated situations, whether due to dissatisfied customers or challenging internal issues, requires adept management. Call center managers must develop strategies to address and resolve conflicts swiftly while preserving the reputation of the call center.
Employee Well-being and Burnout: The high-pressure nature of call center roles can lead to burnout among employees. Call center managers face the challenge of promoting employee well-being, implementing measures to prevent burnout, and fostering a positive work environment.
Continuous Training and Skill Development: Ensuring that the workforce remains equipped with the latest skills and knowledge is an ongoing challenge. Call center managers must implement continuous training programs to keep their teams updated on industry trends, technologies, and customer service best practices.
Key Leadership Techniques for Call Center Managers
Effective leadership is a foundation of success. Call center managers navigate a complex landscape, juggling operational demands, team dynamics, and the ever-evolving expectations of customers. To excel in this role requires a mastery of key leadership techniques.
Fostering Team Diversity and Inclusion
Acknowledging the value of diversity in the call center environment, call center managers should adopt strategies for inclusive leadership. Recognizing and celebrating diversity while implementing inclusive practices contribute to a positive work culture and enhanced team performance.
Crisis Management in Call Centers
Handling unexpected challenges is part and parcel of call center management. Effective strategies for crisis management, maintaining stability in crisis situations, and leveraging emotional intelligence are essential aspects of a call center manager's skill set.
The Role of Emotional Intelligence in Leadership
Emotional intelligence is a cornerstone of effective call center leadership. Recognizing its importance, call center managers should actively develop their emotional intelligence to navigate the nuanced interactions within the call center environment. This includes understanding and managing emotions, both their own and those of their team members.
In conclusion, mastering the seven key leadership techniques discussed above is important for every call center manager aspiring to excel in the dynamic landscape of call center management. Effective leadership ensures not only operational efficiency but also the overall success and satisfaction of the call center team.
As the call center landscape continues to evolve, the application of these techniques will remain foundational to leadership excellence. It's a journey, and the path to success begins with mastering these core strategies.
Open Access BPO is an industry-leading call center specializing in multilingual and multichannel customer service. What makes us stand out in the outsourcing industry is the effective management of our diverse workforce, ensuring that only the best service is given to customers.
We always make sure to look after our agents while keeping our focus on meeting the targets of our clients. Open Access BPO does well in this balancing act, making us the most reliable option for brands. Contact us today to learn more.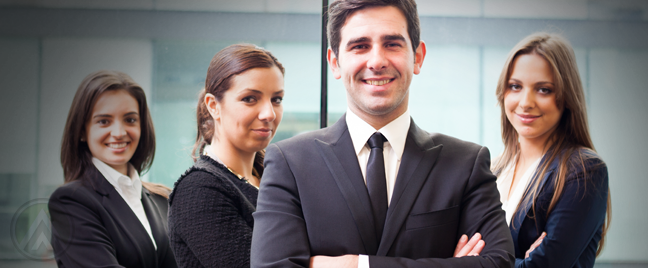 Effective leadership is a rare quality that separates hazy plans from achievements, turning visions into tangible success. However, it's also an often overlooked factor that can build and sustain a healthy, booming organization. After all, it isn t just employees expertise or the company s tech facilities that matter. All these remain just great ideas without someone qualified to bring them to life.

The call center world is not immune to the world's urgent need for powerful leaders. On the contrary, the complex nature of the business process outsourcing (BPO) industry requires managers who are all about effective leadership. In the customer service industry, good leadership plays three main roles: 1) seamless organization of work processes, 2) empowerment of employees, and 3) the ultimate realization of organizational goals.
To help you fulfill these roles and inspire leadership development, follow these five techniques that can help optimize your team s strategies.
1. Lead by example.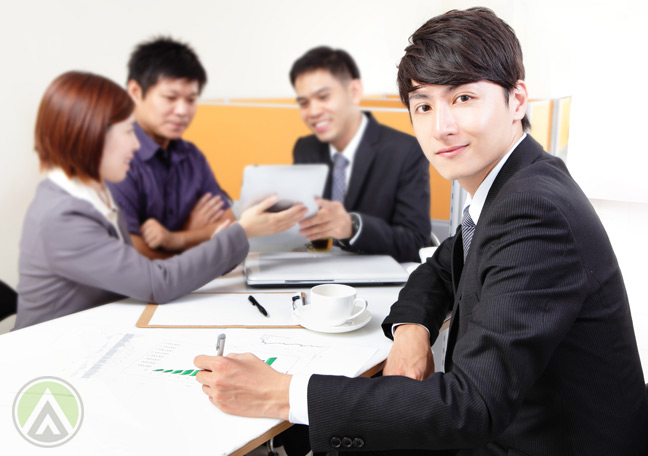 As an effective manager, the best way to reinforce your management principles to your team is by doing them yourself. Leading by example promotes teamwork and encourages your employees to adopt the company s work procedures. Showing your employees that you re no exception will also motivate them to cooperate, which means that you can maximize your department's capacity for the best possible performance.
2. Trust your team members.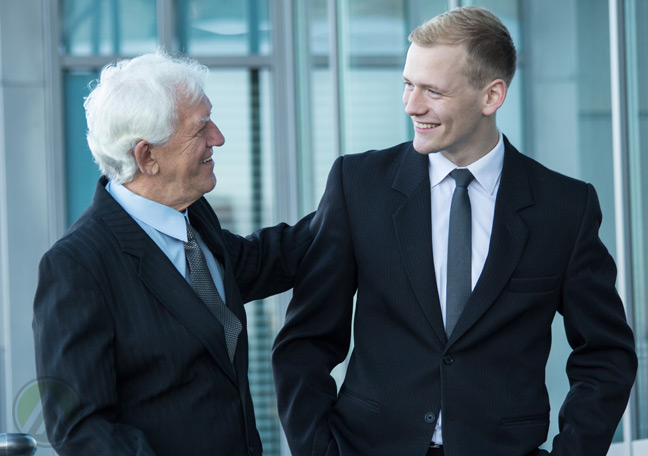 The BPO industry is prone to rigid work systems, and this is one reason why performance may drop. If you re constantly checking on your team s progress while pointing out errors unconstructively, it will likely strain your staff, leading to underperformance. Empower your team by showing that you trust them. Provide opportunities where your employees can express their originality, and don t underestimate what they can contribute to the campaigns.
3. Encourage employee involvement.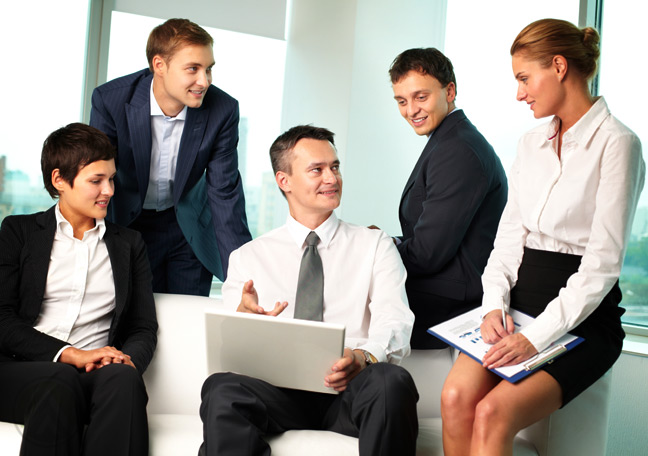 Putting a group of people together means that you have a repository of ideas that can potentially contribute largely to your campaign s success. Your most important task as a leader is to motivate your team to share their ideas. Once in a while, you may ask feedback from them regarding anything work-related and use this to revise the company s strategies and policies.
4. Compliment your team for a job well done.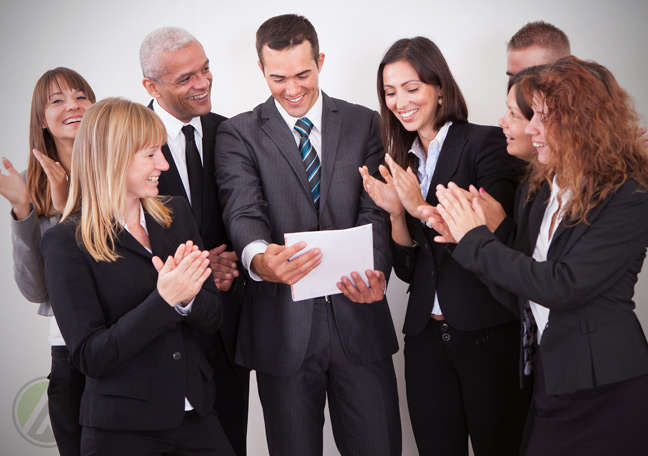 Your project's success is not your sole ownership, but rather, it was made possible by team effort. So whenever your team comes up with quality outputs or works overtime to beat a deadline, compliment them for the extra effort. Acknowledging your team s contribution will inspire them to do their best or even outperform their previous work.
5. Set SMART goals.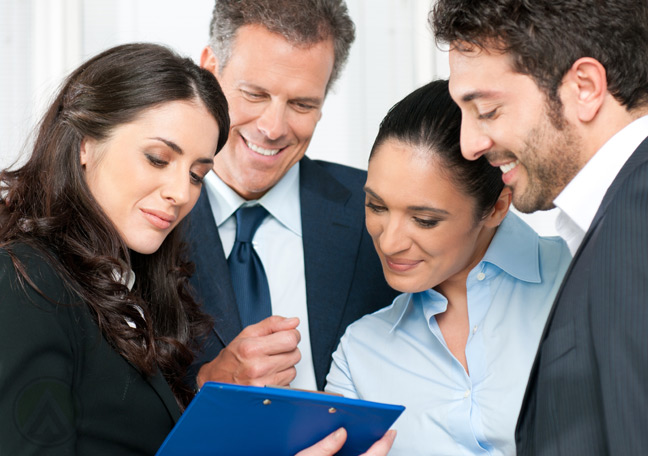 Monitoring your progress and evaluating the results of your efforts are fully dependent on the objectives that you have set beforehand. Your goals define the path that you need to take in order to ensure that the project is going in the right direction. It's important to set specific, measurable, attainable, realistic, and time-based (SMART) goals to give your team an overview of what must be accomplished.
Modern call centers are in need of strong and powerful leaders who are not only skilled and knowledgeable but are also efficient managers. Leadership development has thus become an important catalyst of every organization s success—in terms of revenues and customer satisfaction alike.