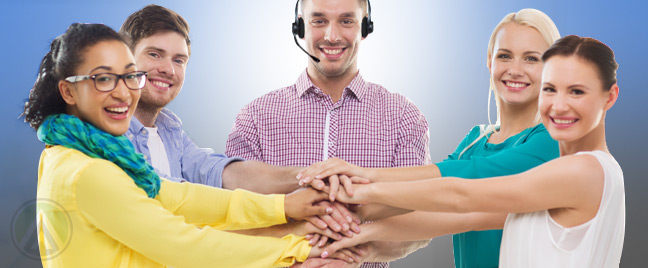 Businesses outsource call center solutions in the Philippines to improve their customer service, and in doing so, they get closer to marketing success. Open Access BPO points out the importance of great customer experience in building a brand.
Marketing and customer service alignment is the key to business success. This is what we tackled in a previous post, differentiating the roles of the two units and relating each of their activities to the triumph of the other. Marketing must indeed work with customer service in mind, for without this, none of its promotional efforts could come to fruition.
Marketing creates a path that drives customers to your company's storefront, and customer service is the force that keeps them coming back. No matter how many buyers your marketers lure, it is still your customer service team that can convert those shoppers into loyal supporters of your brand. So even if you manufacture the most superior product in town, you may not sell well if your service doesn't provide a truly satisfying customer experience to your demographic.
Customer service is marketing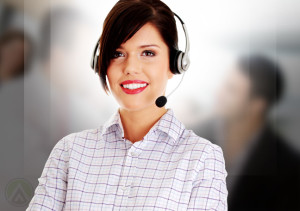 When you market your brand to your target demographic, everything that the consumer encounters bearing your company's identity—from the ads, to the interactions with your representatives—is part of the overall marketing initiative. So in a sense, customer service is marketing. How well your customer care representative takes care of consumers, in turn, determines their level of loyalty for your brand.
This is why call center agents for support accounts are familiarized with the marketing message used by the sales team. The outbound agents are likewise trained to put the customer's satisfaction above the any profit-generating activity.
Customer service complements marketing
As previously pointed out, marketing and customer service have different objectives and activities, but they still complement each other in these ways:
• Marketing uses content that attracts consumers, while customer service uses empathy.
• Marketing is analytical to consumer information, while customer service is attentive to that data.
• Both marketing and customer service use social media to monitor brand reception and market activity.
• The two units engage with customers although is their own unique ways and approaches.
To summarize, the friendliness of your representatives and the efficiency and accuracy of the service they give can seriously impact the success of your marketing efforts. Marketing is not a single activity that should be carried out solely by those directly under this department; the brand's message should be upheld by everyone who interacts with your public, particularly the customer service agents.