Businesses leverage the ubiquity of the smartphone through mobile customer service. So which customer service features can help with it?
With the widespread use of smartphones and tablets, customers now expect seamless and convenient experiences across all aspects of their lives, including customer service. The ideal mobile customer service experience goes beyond traditional channels and embraces the unique capabilities and advantages of mobile devices.
Here, we will explore the five key features that contribute to an exceptional mobile customer service experience, enabling businesses to meet the evolving needs and expectations of their customers while staying ahead in the competitive landscape.
The Mobile-centric Customer Experience
The importance of mobile customer service is undeniable in crafting memorable interactions. The ideal customer service experience examines the relationship between businesses and consumers on mobile devices.
Prioritizing Innovation for Customer Satisfaction

At its core, the ideal customer service experience in a mobile-centric world is a fusion of innovation and responsiveness. Businesses that comprehend this dynamic interaction are well-positioned to deliver not just service but an exceptional journey. This experience consists of practical elements that shape contemporary customer service features.

Establishing Connections Beyond Expectations

More than being a technological trend, mobile customer service is about forging connections. Each aspect of the mobile experience contributes to the bigger picture of customer satisfaction. The integration of these elements cultivates a scenario where customers encounter not just service but an immersive, tailored experience that leaves a lasting impression.
What Businesses Need to Deliver the Ideal Customer Service Experience on Mobile
Now, let's look at the features that businesses need to adopt in the mobile realm to meet and exceed customer expectations:
Mobile-friendly Interface

A mobile customer service strategy begins with a robust mobile-friendly interface, forming the foundation for an ideal customer service experience. It involves designing customer service platforms and applications that are not only visually appealing but also responsive and intuitive on mobile devices.

With the increasing number of people accessing customer service through their smartphones, it is crucial to ensure that the interface is user-friendly and optimized for various screen sizes and resolutions.

Businesses can provide a consistent and seamless experience across different devices by implementing responsive design techniques and adaptive layouts. This approach improves usability, minimizes frustration, and makes it easier for customers to engage with services on the go, thus enhancing their overall customer satisfaction and loyalty.

Real-time Communication

Real-time communication stands as a critical component in delivering the ideal mobile customer service experience. Customers not only desire but expect immediate assistance and swift resolutions to their queries and concerns.

The implementation of live chat and messaging capabilities is the key here. These customer service features enable businesses to actively engage with customers in real-time, cultivating a sense of responsiveness and reliability.

Real-time communication significantly contributes to enhanced customer satisfaction. Simultaneously, it boosts efficiency and productivity for businesses by facilitating faster issue resolution.

Personalization and Self-service Options

Personalization emerges as a pivotal element in crafting an exceptional mobile customer service encounter.

Harnessing customer data and insights, businesses can tailor their interactions to align with individual preferences and needs. AI-powered chatbots, for instance, have revolutionized customer service features by providing personalized recommendations, suggestions, and resolutions based on customer behavior and historical data.

The integration of personalization and self-service options into the mobile customer service experience allows businesses to forge customized interactions that precisely cater to each customer's unique needs. This, in turn, culminates in heightened customer satisfaction and fosters enduring brand loyalty.

Contextual Support

The ideal customer service experience always requires contextual support, even through mobile phones. This enables businesses to provide support that is tailored and highly relevant. For instance, utilizing location data enables businesses to furnish location-specific recommendations or information.

Moreover, through the analysis of user behavior and preferences, businesses can proactively anticipate customer needs, delivering a level of customer service features characterized by personalized assistance.

As technology advances, upcoming trends in mobile customer service, such as AI-powered assistance and voice-enabled interactions, are poised to further fortify customer satisfaction.

Seamless Multichannel Integration

Seamless multichannel integration is the key to meeting modern customer expectations and delivering a superior mobile customer service experience.

Introducing the importance of consistency in providing the ideal customer service experience across multiple channels sets the stage for understanding the significance of multichannel integration. Customers now engage with brands through various touchpoints, including mobile apps, websites, social media platforms, email, and phone calls.

To provide the ideal customer service experience, businesses must prioritize the integration of these channels seamlessly, offering a cohesive and unified approach that resonates across the entire customer interaction. This not only embodies essential customer service features but is also instrumental in fortifying overall customer satisfaction.
How Excellent Customer Service can be Delivered through Mobile Channels
Businesses need to adapt their customer service strategies to cater to customers' mobile-centric preferences. Let's take a look at how excellent customer service can be delivered through various mobile channels:
How Outsourcing Mobile Customer Service Can Help Businesses
Brands are constantly seeking ways to deliver customer satisfaction via mobile customer service. Outsourcing customer service operations has emerged as a viable solution for brands looking to provide the ideal customer service experience.
Access to Skilled Mobile Customer Service Agents

Outsourcing presents an avenue for brands to access a dedicated and proficient team of mobile customer service agents. These professionals specialize in providing support through various mobile channels, including phone calls, SMS, mobile apps, and social media.

These agents are adept at responding promptly to inquiries, addressing customer concerns, and fostering a seamless user experience across diverse mobile platforms. Their specialized knowledge contributes to the realization of an ideal customer service experience for each interaction.

Outsourcing mobile customer service is a proactive measure that allows brands to deliver support through skilled professionals familiar with the specific demands of mobile engagement. This approach ensures that every customer interaction is handled with precision, contributing to enhanced customer satisfaction and loyalty.

24/7 Availability and Multilingual Support

Outsourcing providers play a role in delivering mobile customer service that aligns with the evolving expectations of customers. Among customer service features, this 24/7 availability addresses the modern reality that mobile interactions are not confined to traditional business hours.

Customers, accustomed to the convenience of mobile communication, expect prompt responses even beyond regular working hours. The commitment to 24/7 availability underscores the dedication to delivering an ideal customer service experience characterized by accessibility and responsiveness.

Additionally, outsourcing providers often offer multilingual support, allowing brands to cater to a diverse customer base across different regions and languages. This ensures that customers can communicate with brands in their preferred language, further enhancing customer satisfaction.

Advanced Mobile Technologies and Infrastructure

The commitment to delivering exceptional mobile customer service is evident in the investments made by outsourcing providers. These investments revolve around deploying cutting-edge technologies and establishing robust infrastructure tailored to support the complexities of modern customer service.
Key among these investments is the adoption of advanced call center software, purpose-built customer service features, and sophisticated social media management tools. Outsourcing providers ensure that brands can access and leverage these technologies seamlessly, eliminating the need for substantial upfront investments.

The deployed tools encompass a spectrum of functionalities, enhancing the management of mobile customer interactions and boosting customer satisfaction. These aspects collectively contribute to the realization of an ideal customer service experience by facilitating prompt and effective engagement with customers across diverse mobile channels.

Scalability and Flexibility

The ability to swiftly adapt to changing demands is a crucial aspect of providing an ideal customer service experience. Outsourcing emerges as a viable solution, offering brands the twin advantages of scalability and flexibility to deliver mobile customer service effectively.

During peak seasons, promotional campaigns, or other periods of heightened activity, brands often witness a surge in customer inquiries and support requests. Outsourcing becomes a valuable ally, allowing brands to seamlessly scale up their customer service features.

Moreover, the scalability provided by outsourcing is a two-way street. During periods of lower activity or reduced demand, brands can scale down their operations without compromising the quality of customer satisfaction.

Data Analytics and Insights

Outsourcing providers often employ data analytics tools and techniques to gain valuable insights into customer interactions and preferences. This data-driven approach allows brands to identify patterns, trends, and areas for improvement in their mobile customer service.

Through a meticulous analysis of customer feedback, sentiment dynamics, and call recordings, brands can refine their strategies, ensuring that each mobile interaction is tailored to maximize customer satisfaction.

Outsourcing providers generate comprehensive reports and analytics dashboards. These tools offer brands a panoramic view of their mobile customer service landscape, presenting actionable insights for continuous optimization.

Continuous Training and Quality Assurance

Continuous training and unwavering commitment to quality assurance stand as indispensable elements for delivering the ideal customer service experience. Ongoing training sessions help manifest this commitment, covering a spectrum from mobile customer service best practices to keeping up with industry updates and honing essential soft skills.

Brands opting for outsourcing can seamlessly integrate into these comprehensive training programs, ensuring that their customer service agents are well-versed in the latest customer service features, mobile technologies, and brand guidelines.

Outsourcing providers also implement performance monitoring and quality assurance measures, ensuring consistent service delivery and adherence to service level agreements. These practices help brands in their commitment to elevating customer satisfaction.
The ideal mobile customer service experience is built on a foundation of a mobile-friendly interface, real-time communication, personalization, contextual support, and multichannel integration.
Through these five key features, businesses can provide a seamless, efficient, and personalized customer service experience that meets the expectations of mobile-savvy customers.
The convergence of technology and customer service enables businesses to foster customer satisfaction, loyalty, and gain a competitive edge in the evolving digital landscape.
As mobile devices continue to play a central role in our lives, investing in the ideal mobile customer service experience is no longer optional but essential for businesses to thrive in today's mobile-first world.
Prioritizing these features and continually adapting to customer expectations and future trends enables businesses to establish themselves as leaders in delivering the ideal customer service experience.
Taking advantage of a mobile-centric consumer base sometimes means partnering with a company with a pool of experts. Open Access BPO empowers brands on this front through our signature multilingual approach to customer service.
Our expertise on customer support covers multiple mobile channels including social media, SMS, and mobile apps. We reassure businesses that a stronger link with customers is in place just by partnering with us.
Contact us today to learn more about our services.
Mobile technologies are developing at a rapid rate, and brands are doing their best to keep up. The challenge for organizations is to ensure that their mobile solutions meet customer demands.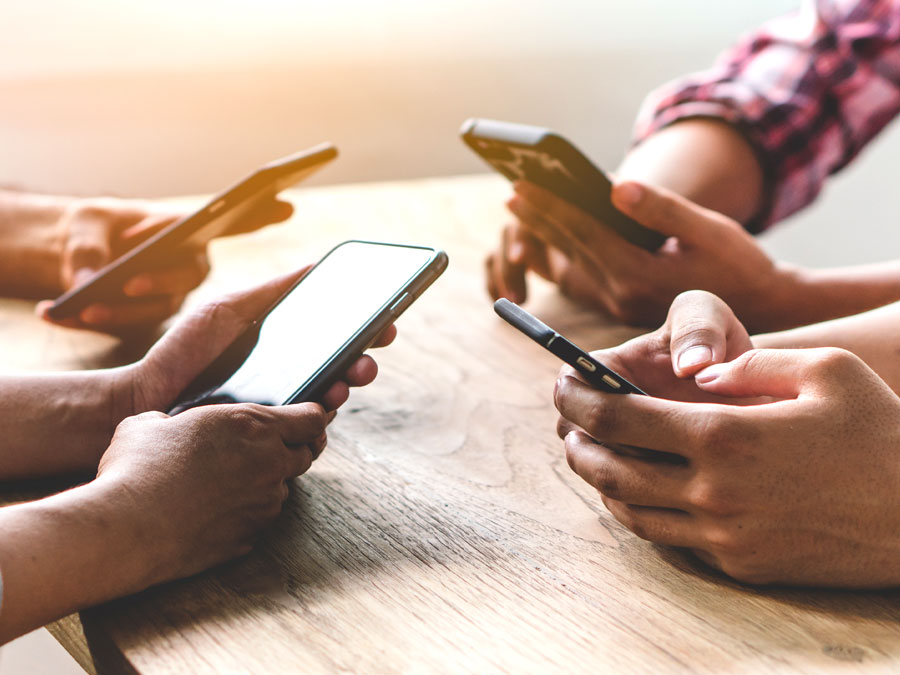 Today's customers expect to receive a seamless customer service experience across all channels available to them. Thanks to smartphones and other mobile devices, consumers gain instant access to multiple communication tools using just one device.
In addition to SMS, social media, email, and live chat have also found their way into mobile phones, making it easier for people to connect with brands.
Deploying a full-fledged mobile strategy therefore means that companies have to leverage those four channels mentioned. You'll know your mobile strategy works if you've achieved these key features.
One of the best ways to make sure that your customers receive quick replies is to partner with a 24/7 contact center. They can ensure that there are agents attending to your customers at all times, letting you accommodate more queries.