Multichannel success doesn't happen overnight. There are a lot of factors to consider, and here's a checklist to help you with it.
Mastering multichannel success is not just an option—it's a necessity. Customers expect seamless interactions across various platforms, and their satisfaction, loyalty, and retention depend on it.
Today, we will outline eight essential elements to ensure your multichannel customer service strategy aligns with your customer-focused goals.
All About Multichannel Customer Service
When it comes to achieving multichannel customer service success, having a well-defined customer service strategy is crucial. It's not just about offering multiple channels but also about creating a seamless and exceptional customer experience across all of them.
Let us first take a look into the basics of multichannel customer service and how it can both significantly impact your overall customer service strategy and enhance the customer experience.
Key Aspects in Multichannel Customer Service

Multichannel customer service is all about providing your customers with various communication options, from traditional phone support to live chat, email, social media, and more. However, it's not just a matter of offering these channels but also about integrating them effectively into your customer service strategy.

A robust customer service strategy for multichannel support should consider the following key aspects:

Channel Consistency: Ensure that the messaging and information provided across all channels are consistent to maintain a unified brand image and seamless customer experience.
Multichannel Integration: Aim to integrate your channels in a way that allows for smooth transitions between them. Customers should be able to start a conversation on one channel and continue it on another without repetition or inconvenience.
Personalization: Tailor your multichannel customer service to individual customer preferences and needs. This personal touch goes a long way in improving the overall customer experience.
Data Utilization: Leverage customer data and insights gathered from various channels to optimize your customer service strategy and enhance the customer experience.
Responsive Support: Being available on multiple channels means being responsive in real-time or as close to it as possible. This proactive approach can greatly impact multichannel customer service success.
Now that we have the basics of multichannel customer support done, let's now talk about what your business needs to have to ensure success.
Multichannel Metrics for Success
Unlocking the potential of multichannel metrics is a straightforward yet indispensable aspect of elevating your customer support strategy. Basically, these metrics serve as practical tools, offering you concrete insights into the performance of your multichannel customer service efforts.
Response Time

Response time is a critical metric in multichannel customer experience. It measures how swiftly your support team reacts to customer inquiries across various communication channels. A prompt response indicates attentiveness to customer needs and enhances their overall experience.

First Contact Resolution (FCR)

FCR is a metric that assesses your team's ability to resolve customer issues during the initial contact across various support channels. A high FCR rate signifies efficiency and effectiveness in addressing customer concerns, reducing the need for customers to make repeat inquiries.

Customer Satisfaction (CSAT)

CSAT is a crucial metric that measures the overall satisfaction level of customers following their interactions with your support team across various channels. It typically involves customers rating their experiences, providing valuable insights into the effectiveness of your customer service strategy.

Ticket Volume

Ticket volume is a fundamental metric that tracks the number of customer inquiries and support requests received through each communication channel. It provides vital information into the workload and demand on different support channels.

Agent Productivity

Agent productivity metrics assess the efficiency and effectiveness of your support team members as they engage in multichannel customer service. These metrics include the number of cases handled, average handling time, and agent availability.
Multichannel Challenges and Solutions
It is essential to acknowledge challenges in multichannel customer service without reservation because they contribute greatly to informed decision-making. Once these challenges are identified and acknowledged, practical solutions become the tools steering your customer service strategy toward success.
Inherent Complexity

One prominent challenge in multichannel customer service is the sheer complexity it entails. Managing customer interactions across various communication channels can be overwhelming. More specifically, the complexity stems from juggling emails, chats, phone calls, social media inquiries, and more.

However, in embracing this complexity, you can discover opportunities for improvement. The practical solution lies in deploying unified training programs that equip your support team to navigate this multifaceted landscape adeptly. A well-trained team can provide consistent and high-quality service, regardless of the channel customers choose for interaction.

Addressing Potential Pitfalls

Another challenge centers around the potential pitfalls that lurk in the multichannel customer experience. For example, missteps in communication, delays in responses, or inconsistent service can derail your customer service strategy.

Implementing clear communication guidelines and deploying advanced customer relationship management (CRM) systems that centralize customer data offer practical solutions. These tools empower your support team to provide personalized and efficient service, leading to enhanced customer experience.
In conclusion, achieving multichannel customer service success requires a well-thought-out approach that prioritizes customer satisfaction, loyalty, and retention. Following this checklist and addressing the inherent multichannel challenges will help you create a personalized customer experience that sets you apart from the competition.
Open Access BPO provides 24/7 multichannel business process support in over 30 languages, enabling our partners to reach their customers no matter where they are. Contact us today so we can start building your customer service, technical support, or back office and knowledge process support team.
The way companies and their customer service partners interact with consumers gets more efficient but also more complicated as new tools and technologies are developed.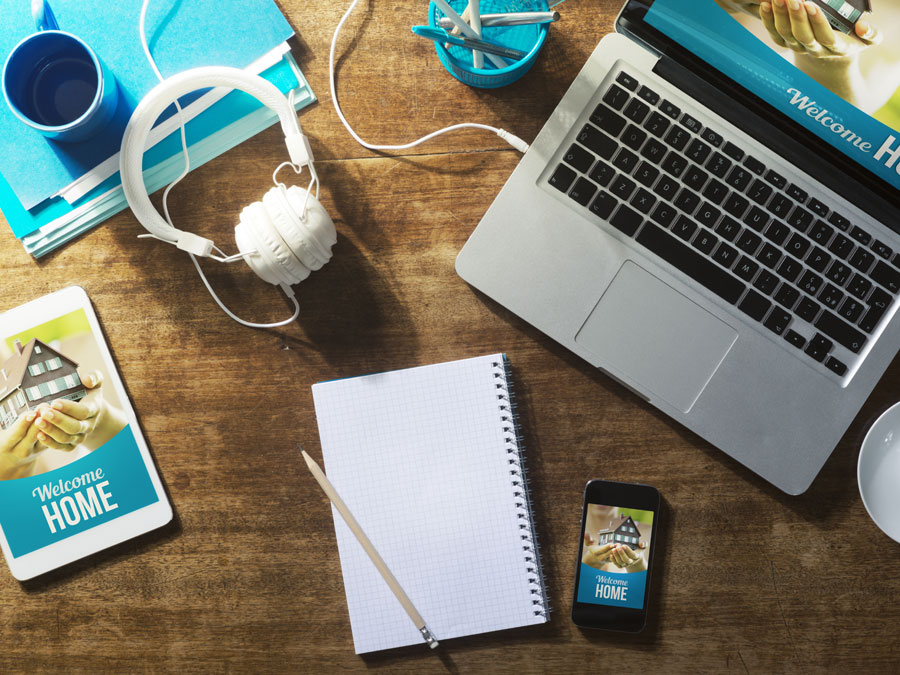 Gone are the times when people contact a company using a single channel. These days, customers have the luxury of choosing between several options:
Email
Live chat
Social media
Voice
Face-to-face.
Across these platforms, customers expect the same level of efficiency and convenience.
Brands must make the most of this opportunity so they can reach more people and provide a memorable customer experience. As technology blurs geographic boundaries and time differences, entrepreneurs must keep up with the changes.
However, building and implementing a multichannel strategy for customer support are complex tasks. Call center managers must collaborate with brand owners and look at their multichannel system as a whole rather than as separate units.
This outlook will serve as the foundation of a successful multichannel approach.
For a holistic view of the multichannel experience, consider these three primary elements.
Processes

It's not enough to have an array of customer service platforms under your belt. What customers really want is a seamless experience. This means that brands must be able to handle cross-device conversations—those that take place across multiple devices. For example, customers may contact brands using social media and then later send an email to follow up on their requests. In such cases, agents must be able to keep track of the previous conversation threads that have taken place in other channels.

To do this, brands must focus on the following steps:

Organizing the escalation procedures. In the call center, escalation processes entail transferring a conversation from one platform to another. This happens when the channel being used doesn't match the type of customer query being raised. For example, unique and complex problems are better solved through phone calls, where agents can provide detailed instructions.

Escalation may also mean transferring a transaction from an agent to a manager or supervisor, depending on the level of authority required to make the necessary decisions to solve a customers' problems.

Integrating the front and back office. The front office consists of people who directly interact with customers, whereas the back handles the knowledge, marketing, and logistical functions that keep the contact center running.

Connecting these two will allow everyone—from agents to managers—to access the information they need to provide the services needed by customers.

Fixing customer support bottlenecks. To make the customer experience hassle-free, you must analyze the pain points that slow down your services. Understand what's preventing your multichannel strategy from smoothly running by conducting surveys among customers and employees. Using the results, you can formulate solutions to eliminate these bottlenecks.

People and management

The agents in your team must have a special set of skills to successfully implement a multichannel customer service.

Aside from tech-savviness, they must be able to think critically, research well, and adapt to changing scenarios quickly. The ability to personalize conversations with customers is also a must to differentiate the brands they represent from other companies.

Organizations must therefore change the way they hire their people, ensuring that new employees are truly fit for customer support roles. This means evaluating not just applicants' technical skills and knowledge but also their soft skills.

In addition, contact centers can't afford to have teams who aren't coordinating effectively with one another. This will result in knowledge gaps and low employee engagement, both of which have negative effects on performance.

To keep agents productive, call center managers must encourage a people-focused culture. Their task is to enrich employees' potential by establishing clear career paths, acknowledging good performance, and providing training opportunities designed to challenge and hone employees' skills.

Technology and tools

Deploying multiple customer support channels isn't just a way to provide customers what they truly want. Having an omnichannel strategy also lets organizations collect massive amounts of consumer insights. These insights may then be used to support and improve existing processes.

To optimize your omnichannel customer service, your processes must be carried out by advanced call center technologies. A powerful customer relationship management (CRM) system allows brands to gather, manage, and analyze customer interactions and data so they can be made accessible across departments. The database built through this tool then assists agents in delivering customer care and provides managers a sound basis for business development.

In this process, boosting your organization's data analytics functions will be a big help. Tools that analyze raw data such as speech recognizers, statistical software, and others can automate some aspects of data analysis. This way, instead of handling raw and disorganized information, you'll be dealing with pre-processed information, making the entire process easier.
Open Access BPO provides 24/7 multichannel business process support in over 30 languages, enabling our partners to reach their customers no matter where they are. Contact us today so we can start building your customer service, technical support, or back office and knowledge process support team.